Small businesses are facing unprecedented challenges in the wake of COVID-19. To help meet those challenges, Downtown Frederick Partnership launched its Small Business Resiliency Series in June 2020.
This free program provides small businesses throughout Frederick County with access to educational webinars, hands-on professional support and peer-to-peer working groups. Learn more about the Resiliency Series at downtownfrederick.org/resiliency.
---
As part of the Resiliency Series, Downtown Frederick Partnership established a new resource for Frederick County businesses — a Small Business Lending Library, which provides free access to tools and resources that are useful when running your own business.
The Lending Library consists of five kits, which businesses may borrow for up to 3 days at a time. The kits contain items that most small businesses will need at some point — but which may be difficult to justify investing in, especially if it's an item that they'll use only 1 or 2 times. Some of the items included in the library are related to a topic that was specifically covered during a Resiliency Series webinar (such as the Mobile Photo Studio, which relates to establishing e-commerce and making online sales for small businesses) and some items were specifically requested by the Downtown Frederick business community.
The Lending Library includes:

Keep reading to learn more about each kit. To enquire about renting something from the Small Business Lending Library, contact bswartzlander@frederickcountymd.gov or leeann@downtownfrederick.org.
---
The Small Business Resiliency Series is a Partnership between Downtown Frederick Partnership, the Frederick County Office of Economic Development, the City of Frederick Department of Economic Development and the Delaplaine Foundation, with support from Sandy Spring Bank, Francis Scott Key Lodge 91, PNC Bank and the Helen J. Serini Foundation.
---
Audio Equipment Kit
---
Portable Speaker with microphone, Bluetooth, radio and USB charging capabilities
Design Studio Kit
---
20V Cordless Drill with interchangeable screwdriver bits and 14-piece drill bit set
Tool Bag with hammer, screw driver, utility knife, measuring tape, level, wrench and pliers
Sewing Machine with threads, needles, bobbin spools, pins and scissors
Swanson Tool 7-inch Speed Square
12-inch Hand Saw
4 Paint Brushes in various sizes
24″x36″ self-healing Cutting Mat with utility knives and straight edge
1/8-inch circle Hole Punch with clear nylon monofilament wire
30W high temp heavy duty Hot Glue Gun
Mobile Photo Studio Kit
---
Nikon D5600 DSLR Camera with 18-55mm and 50mm lens
17.5″ – 65″ Tripod
Microphone with 3.5mm stereo plug
Foldio3 25″ all-in-one foldable photo Light Box with interchangeable white and black backdrops
10×20 foot white Photo Backdrop with 7.3′ stand and clamps
Office Essentials Kits
---
Fellowes Spectra 125 Thermal Laminator with 8.5×11″ laminating sheets
Epson WorkForce ES-60W wireless Portable Scanner
15″ X-ACTO Paper Cutter
Business Resources Kit
---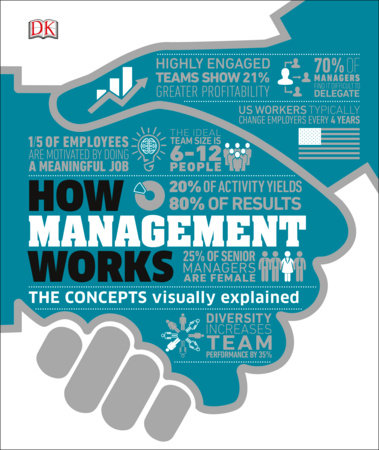 How Management Works by DK • Discover everything you need to know to improve your management skills, and understand key management and business theories with this unique graphic guide.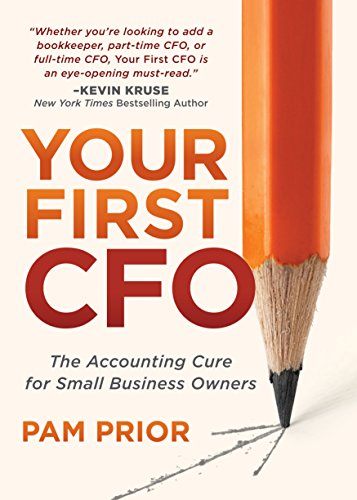 Your First CFO by Pam Prior • If you kill your bookkeeper, who will write the bail check? Are you paying good money for an accountant and bookkeeper, but still lack enough confidence in your company's financials to answer critical money questions? Do you sit up at night processing and reprocessing unresolved questions about how to keep your business on a solid financial footing or nurture it to the next level? Do you feel like you're flying blind and fast with your finances and have no sense of the terrain ahead? Your First CFO is a step-by-step blueprint for using the tools and people you've already paid for to shine a spotlight on your business finances so they make sense to you.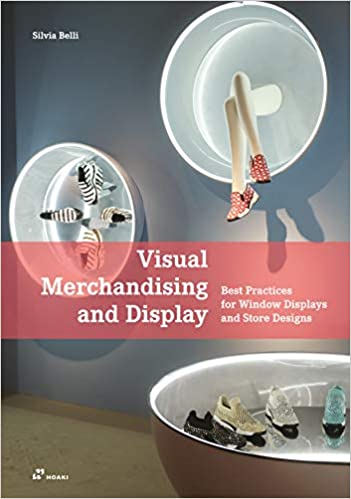 Visual Merchandising and Display by Silvia Belli • This comprehensive textbook constitutes an essential tool for students and professionals who want to work in the field of visual merchandising in retail, a discipline which combines the principles of marketing, creativity and design. It covers all aspects of the profession, from window display to in-store areas, and all kinds of stores, from small outlets, pop-up shops and concept stores, to shopping malls, flagship shops and department stores. Aspects such as lighting, colour, interior architecture and different display styles, by means of classic approaches as well as the most avant-garde developments are widely referenced and explained in this publication, through many examples from around the world. This reference guide will help visual merchandisers to plan the best strategy to the consumer's attention.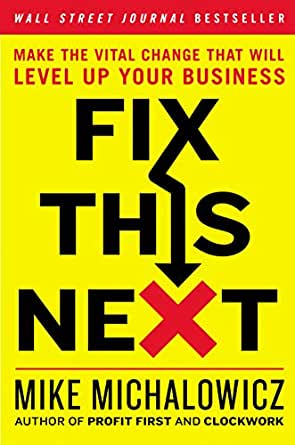 Fix This Next by Mike Michalowicz • The biggest problem facing business owners is that they don't know what their biggest problem is. If you find yourself trapped between stagnating sales, staff turnover, and unhappy customers, what do you do first? Every problem seems urgent—but there's no way to address all of them at once. The usual result: a business that continues to go in endless circles putting out urgent fires or prioritizing the wrong things. Fortunately, Mike Michalowicz has a simple system to help you eradicate these frustrations and get your business moving forward, fast.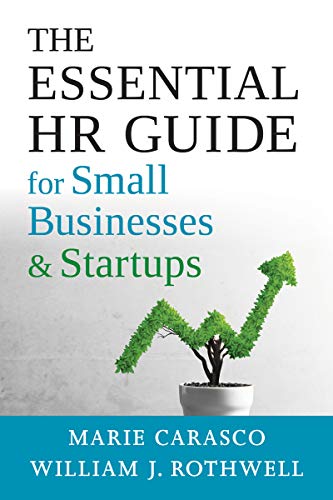 The Essential HR Guide for Small Businesses & Startups by Marie Carasco and William Rothwell • Features tried-and-true, ready-to-use tools, examples, and resources, this guide teaches the nuts and bolts of HR for small businesses and startups and is the perfect desk reference for any organization who may not have the financial resources to invest in a fully-staffed HR department. Guides readers through the HR essentials, including developing policies and organizational best practices, managing and measuring performance, driving engagement and cultivating a culture, understanding legal obligations, assessing, risk, and guidance for developing leaders.
Remarkable Retail by Steve Dennis • Physical retail isn't dead—but boring retail is! Remarkable Retail equips the savvy retailer with eight essential strategies to deliver a powerful customer experience.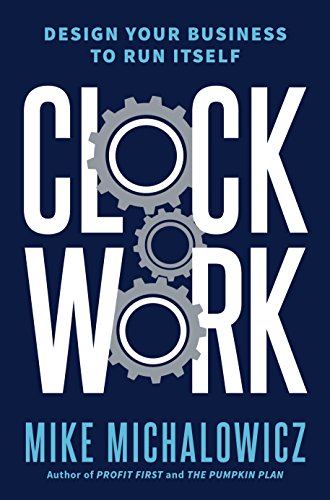 Clockwork by Mike Michalowicz • Do you worry that your business will collapse without your constant presence? Are you sacrificing your family, friendships, and freedom to keep your business alive? What if instead your business could run itself, freeing you to do what you love when you want, while it continues to grow and turn a profit? It's possible. And it's easier than you think.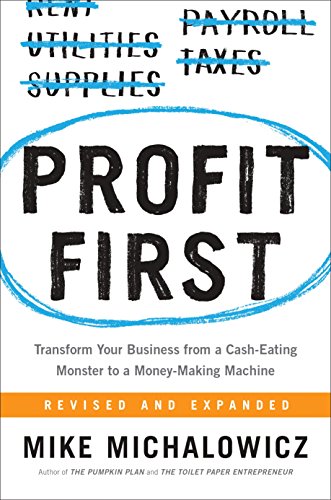 Profit First by Mike Michalowicz • Conventional accounting uses the logical (albeit, flawed) formula: Sales – Expenses = Profit. The problem is, businesses are run by humans, and humans aren't always logical. Serial entrepreneur Mike Michalowicz has developed a behavioral approach to accounting to flip the formula: Sales – Profit = Expenses. Just as the most effective weight loss strategy is to limit portions by using smaller plates, Michalowicz shows that by taking profit first and apportioning only what remains for expenses, entrepreneurs will transform their businesses from cash-eating monsters to profitable cash cows.