We're declaring February LOVE LOCAL month for Downtown Frederick!
---
We know that loving local happens all year long, but this month we want to shout it from the rooftops. As you're out enjoying our beautiful downtown, stop and take a selfie with our new Heart on Market, or celebrate Love Local month with a Valentine's Day classic — the Love Letter.
Love Letters for Local
---
This February, let our small businesses know how much you love them. Write a thoughtful note to a Downtown Frederick business (or two) that you love and drop them in one of our special mailboxes, or online at downtownfrederick.org/lovelocal.
We'll take care of delivering it for you, and will even pick one letter a week and buy the author a $250 gift card to the business they love.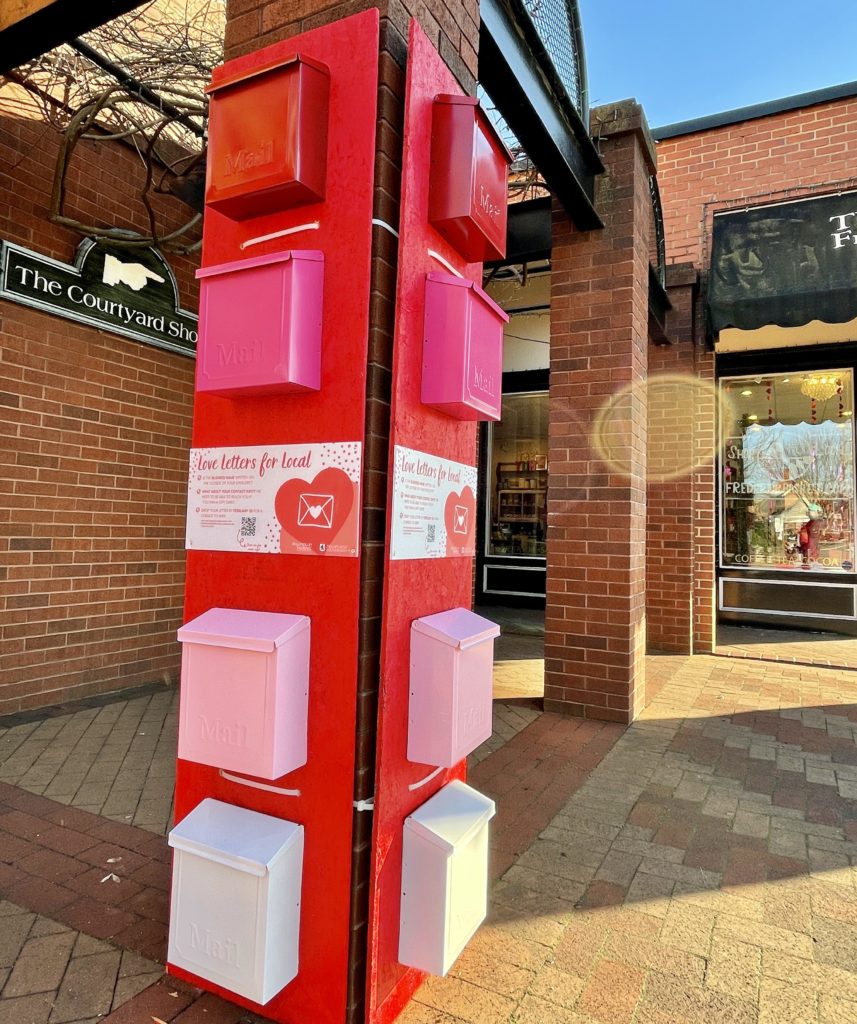 Writing a Love Letter
Drop off a hand-written love letter at one of our specially marked mailboxes, or write a virtual valentine online at downtownfrederick.org/lovelocal.
Mailbox Locations:
30 N Market St
12 N East St
Make sure to include the business name & your email or phone number on the outside of your envelope. We'll need to contact you if you're our lucky gift card winner!
Happy Love Local month Frederick, and thank you to the Delaplaine Foundation for making this project possible!