Your guide to everything Downtown Frederick this Fire In Ice
---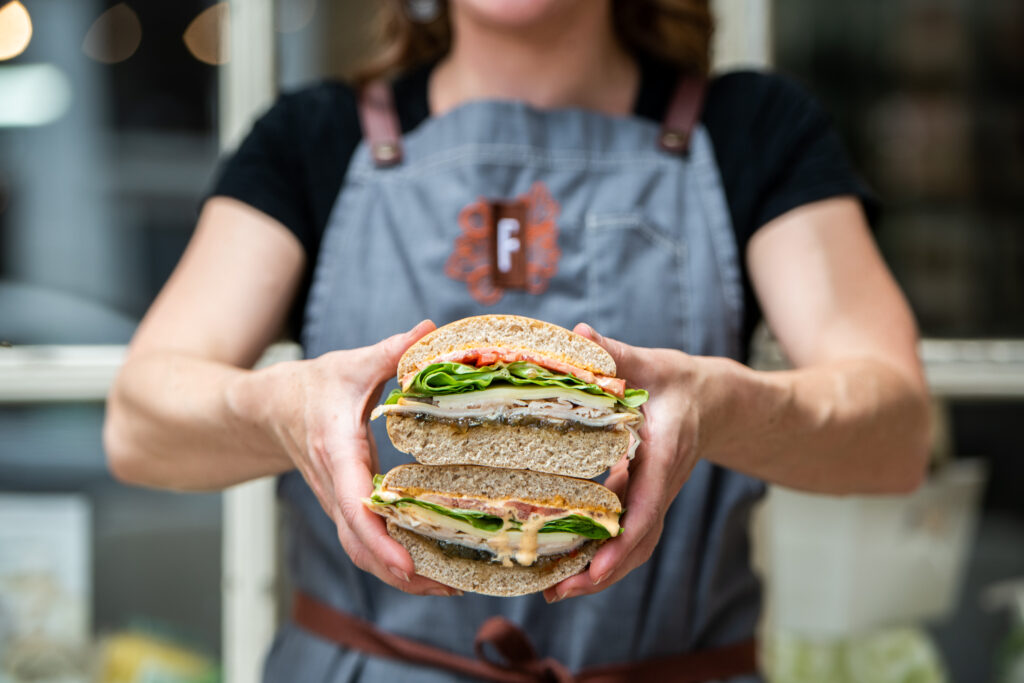 See a list of all the good places to eat. Whether it's a quick bite, food trucks, or the best vegan options, Downtown Frederick has it all!
Text Updates
Sign up for free text message updates by sending FIREINICE to 888777.
This is an opt-in text messaging service that will provide critical traffic-related updates and public information during February First Saturday. You will be automatically unsubscribed after the event.
How to get Downtown
Take the shuttle! Free Parking is available at Nymeo Field at Harry Grove Stadium (21 Stadium Drive). You can take the free shuttle to the Frederick Visitors Center, open until 5pm, and avoid the downtown parking hassle. The Shuttle will run from 2pm – 10pm. The last shuttle from Frederick Visitors Center will leave at 9:45pm.
Masks are required to ride the shuttle.
Park in any of the Downtown garages for a $6 flat rate, starting at 12pm on First Saturday. We recommend bringing $6 cash with you for quick and easy service in the public garages.
Don't want to drive Downtown? Use Rideshare. Go to your Uber or Lyft app to request a ride and meet your driver in any of the convenient Rideshare Zones around town.
327 N Market St (near Olde Towne Tavern)
Council Street – north side (near City Hall)
Corner of E 2nd St & Market St (near Edgeworks)
18 E Church St (near Winchester Hall)
32 – 40 E Partick St (near Relish Decor)
---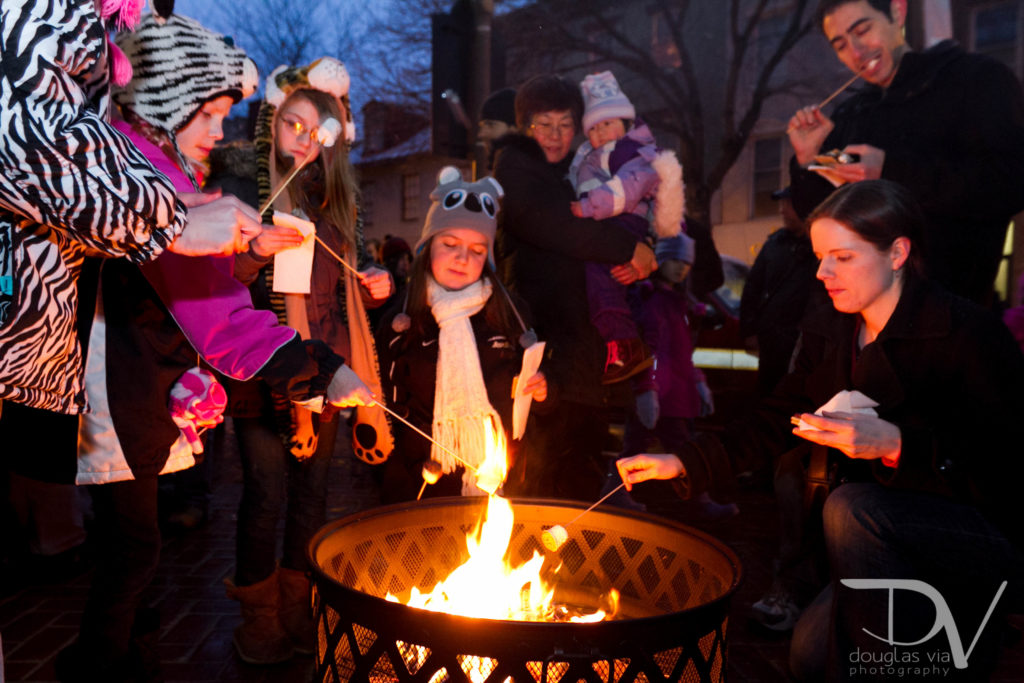 Events and activities
See a list of activities and the interactive map.
The Partnership is thrilled to bring back one of Downtown Frederick's favorite events. Though we will not be hosting Ice Bar on the Creek, the Live Ice Carving, and Fire Performances by Pyrophoric, there are more than 100 unique ice sculptures to explore, which will be on display all over downtown from 11am-9pm.
Everything to do and where to find it
Visit all of the unique shops and fabulous restaurants downtown has to offer while enjoying the winter wonderland of ice sculptures and holiday lights. See what some of the downtown businesses are doing to celebrate February First Saturday here.
Join Surelocked In Escape Games for a sculpture scavenger hunt from 12-6pm. Stop in at 5 N Market St anytime between noon and 6:00 to pick up your clue sheet, then find your way around town, see all the cool ice sculptures, and win prizes!
Visit a variety of Food Trucks at Carroll Creek Amphitheater and participating breweries for lunch! Check out the Downtown Dining Guide to see who is parked in town.
Interactive Map
---