Summer is in full swing in Downtown Frederick this weekend, with everything from a "pool-ish" party to an open mic night and so much more! There's a little something for everyone, and if you're feeling your artsy side, we've got you covered there too. Visit us and stay a while. We can't wait for you to experience Downtown this weekend!
Summer Step Out
Friday, June 17, 4pm-8pm, Free Admission
Attaboy Beer, 24 S Wisner St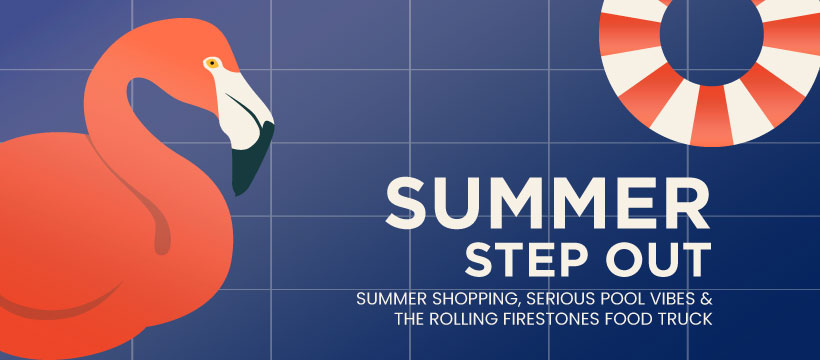 We're pool-ish partying!! And shopping! And you should join. We'll have our best floats and kiddy-pool out, Harry Styles jams on repeat and some of our fave summer shops and Firestones Culinary Tavern 's new food truck: the ROLLING FIRESTONES, including artisan ice cream. Did we mention ice cream? So breakout your heart shaped sunnies and flip flops, bring your fave Friday night crew. And Dad too! All those Dad-types ready to celebrate early, we got you! It's time to Step Out! For Summer!
Vendors include: Treaty General Store, Fred and Co. 1745, Two Sweet, Live and Bloom Design, Monarch Trading Co., Jujuteh Shoes, Hello Holly Earrings, Maple & Rye Bakery, Goodloe Byron, Relish Decor, Bracken and Bramble co., Drawn On Portraits, Meet.Plant.Love, Daisy Pop Collective, Rachels Cakery, Bloom Nails, Angela's Art and Creations, Gwen Ottinger Pottery and Peach and Paperie.
Queer Open Mic Night
Friday, June 17, 6pm-8pm, Free Admission
Olde Mother, 526 N Market St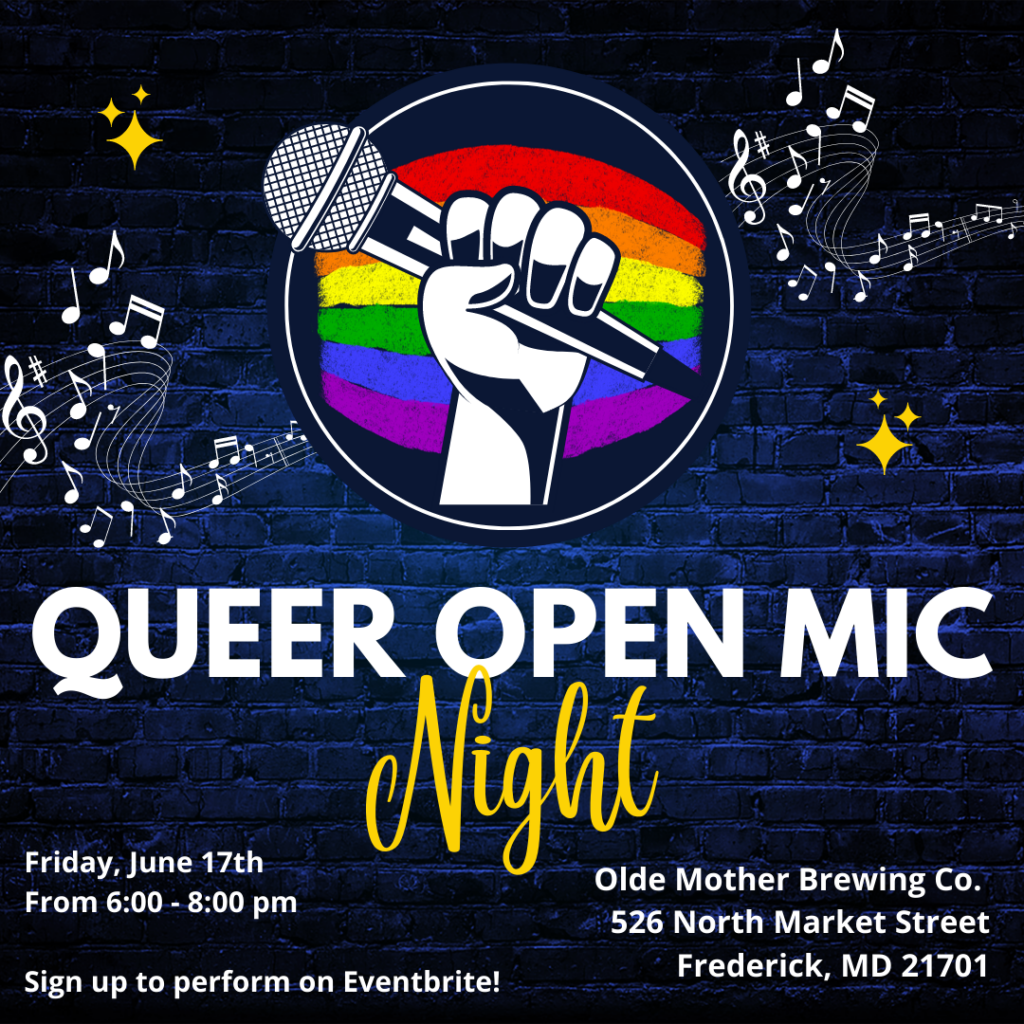 As part of Frederick Pride 2022, The Frederick Center is collaborating with Olde Mother Brewing to provide a queer space for queer art. Register to share your poem, story, music, or other spoken or singing creation. We will also have a screen and projector on hand if you want to share a video or other visual project. There is a spot in the registration form to indicate the type of performance you plan to share.
Here are the rules:
There is no cost cost participate.
There is no age limit. Performers can be any age.
Individuals or groups can register.
Supplied technology is a single microphone and speaker and a single screen and projector. We cannot supply additional technology.
If you need music played as part of your performance, you must bring the music, a means to play / amplify the music (e.g., boom box, etc.), and set this up.
Performers must register to perform. Walk-in performances will not be allowed.
Each performance time is limited to 5 minutes. When you register, you agree to this format / duration.
The event's Emcee will create a program sequencing artists to coordinate performances during the event. The Emcee will control this process and may or may not change the order of performances based on what else is taking place that evening.
This is a very exciting addition to Frederick's arts community. Register and share your gifts with the broader queer and ally community!
Juneteenth Freedomfest
June 18, 11am-7pm, Free Admission
Mullinix Park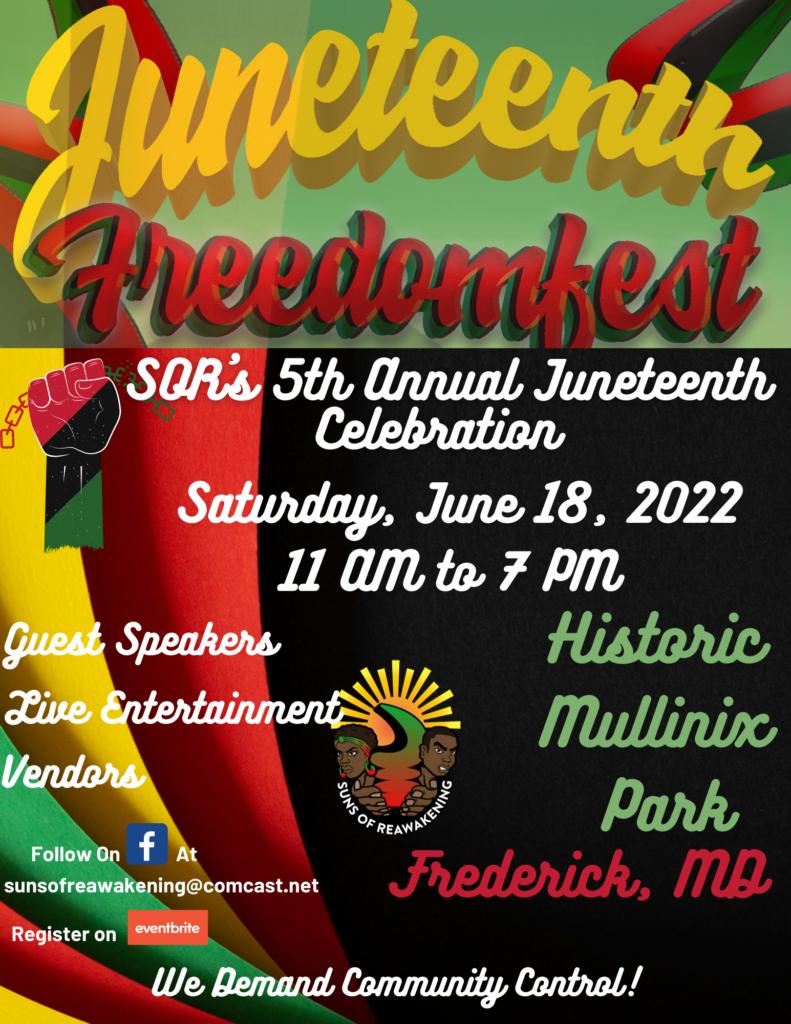 Join Suns of Reawakening for the 5th Annual Juneteenth Celebration, being held at historic Mullinix Park.
Guest speakers include Retired Professor James Small and Dr. Jared Ball. Live entertainment will also be featured, as will a variety of vendors.
Summertime Liqueur Release @ Tenth Ward Distilling Company
Saturday, June 18, 12pm-10pm
Tenth Ward Distillery, 55 E Patrick St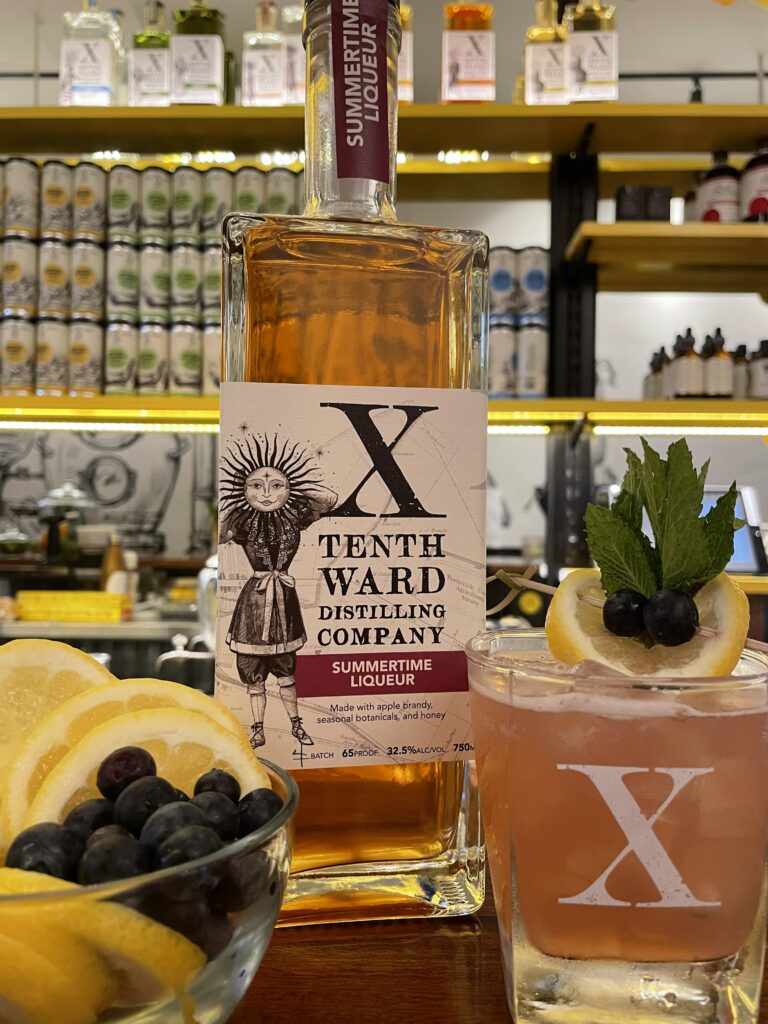 Yep, Summertime Liqueur returns June 18! With a base of Tenth Ward's original apple brandy (distilled from McCutcheon's Cider) jam-packed with hibiscus tea, white tea, raspberries, lemon balm, lemon peel, roasted rhubarb and angelica root. Get ready for berry, floral and lemon notes dancing on your tongue then pucker up for hints of tannins, refreshing tartness, tea and herbs. By now you should also know what a new seasonal release means…the summer cocktail menu launches with all your summery faves. See you then, we'll save a seat for ya!
Art Demo with Courtney Prahl and Whitney Dahlberg @ The Muse
Saturday, June 18, 2pm-4pm, Free Admission
The Muse, 19 N Market St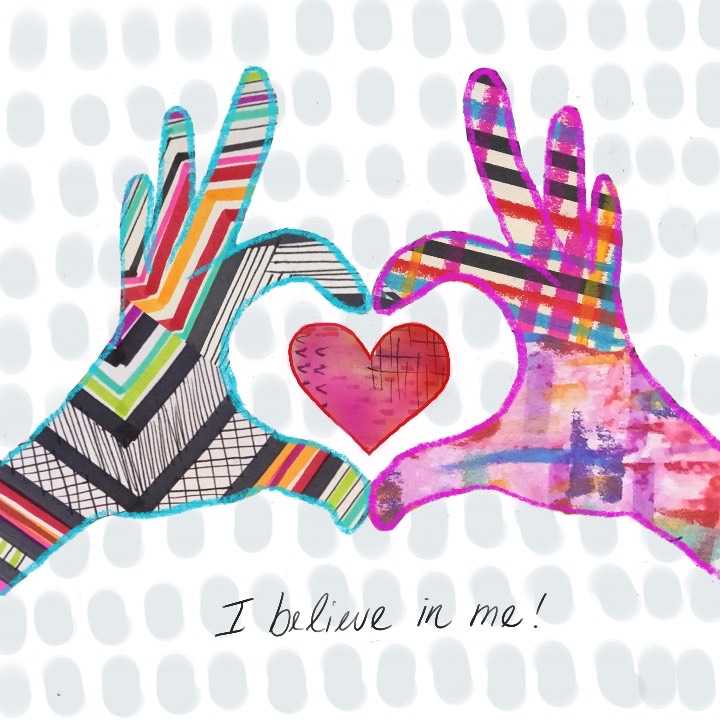 Join us as we host the recipient of this year's Lend a Hand charity art auction funds, I Believe in Me, Inc., and artists Courtney Prahl and Whitney Dahlberg!
Courtney and Whitney will be on hand to help you get inspired to create your own piece for our Lend a Hand art auction, and representatives from I Believe in Me will be there as well to tell you more about their fantastic mission. So swing by, learn more about an amazing nonprofit, and get inspiration for your own Lend a Hand artwork!