This weekend is August First Saturday in Downtown Frederick, and boy oh boy is there a lot to do!
From a colorful and lively festival celebrating the culture of Indonesia to a cocktail-fortified pig roast, downtown will be hopping! You can attend the MET's Inebriated History special performances (21 and older please) hit up the Soul Street Market for their last market of the summer, and even willingly get brain freeze at the Brain Freeze Ice Cream Social, at The Potter's Guild of Frederick. Take the kiddos not only to enjoy south Mountain Creamery ice cream, but you'll take home a one of a kind ice cream bowl too!
We can't wait to see you downtown this weekend!
Colorful Indonesia Festival presented by AACF
Saturday, August 6, 1pm-7pm, Free Admission
Carroll Creek Linear Park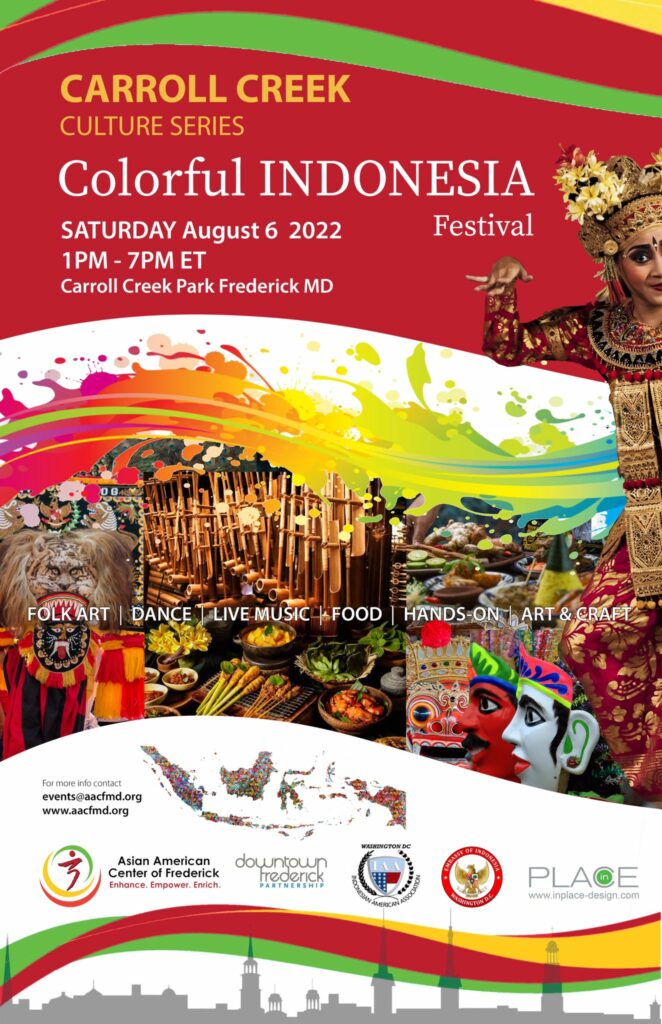 Asian American Center of Frederick is hosting the Colorful Indonesia Festival event on Saturday August 6th between 1pm to 7pm. Join us on the Creek as we celebrate at our Colorful Indonesia Festival! There will be performances by acts such as Banjar Bali USA (Balinese Dance), GiGi Dance Company (Archipelago Dance, East to West Indonesia), House of Angklung, (Bamboo Instrument Musicians) and more. Culinary experiences will be brought to you by Dapur Maryland, ISate by Lely Kitchen and other exciting food vendors. Our hands-on experiences will include Batik making, Wayang (Japanese puppets) making and more.
Also joining the festivities will be Ambassador Rosan Perkasa Roeslani, Embassy of the Republic of Indonesia, Washington, D.C. Visit our website for a more complete list of vendors and don't forget to register so we know to expect you!!
The event is free, but RSVP here for reminders and updates!
Inebriated History @ The MET
Friday, August 5 & Saturday, August 6, 7pm-9pm, Admission $60
31 W Patrick St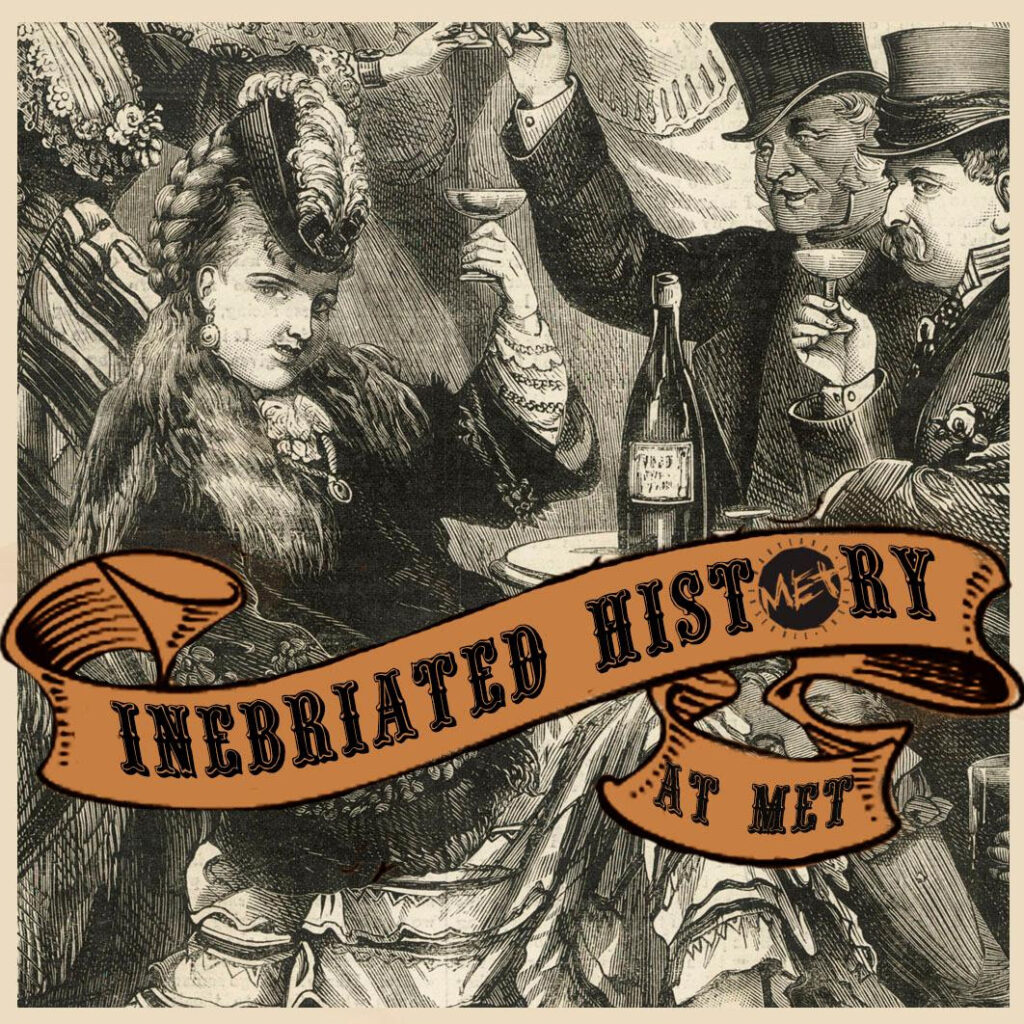 For two days only, MET (Maryland Ensemble Theatre) patrons ages 21+ are invited to laugh until they fall over at MET's new summer comedy Inebriated History, a show for a cause that automatically makes history WAY more interesting! Local celebrities (pre-recorded and inebriated) tell tales like you've never heard them told before, and MET's actors bring history to life on stage as it's told. Pull up a chair, grab a drink, and let's talk history! Whether you remember it or not is up to you. Luckily, there is no test!
MET will implement a new seating arrangement to serve drinks and appetizers that is more comedy club style. One drink per person and one sharable appetizer is included in purchases of tickets for a table of 2 or 4 persons. Support local theatre, artists, and arts education for Frederick County students by attending this show!
Pig Roast and Cocktail Party @ McClintock Distillery
Saturday, August 6, 12pm-8pm, Free Admission
35 S Carroll St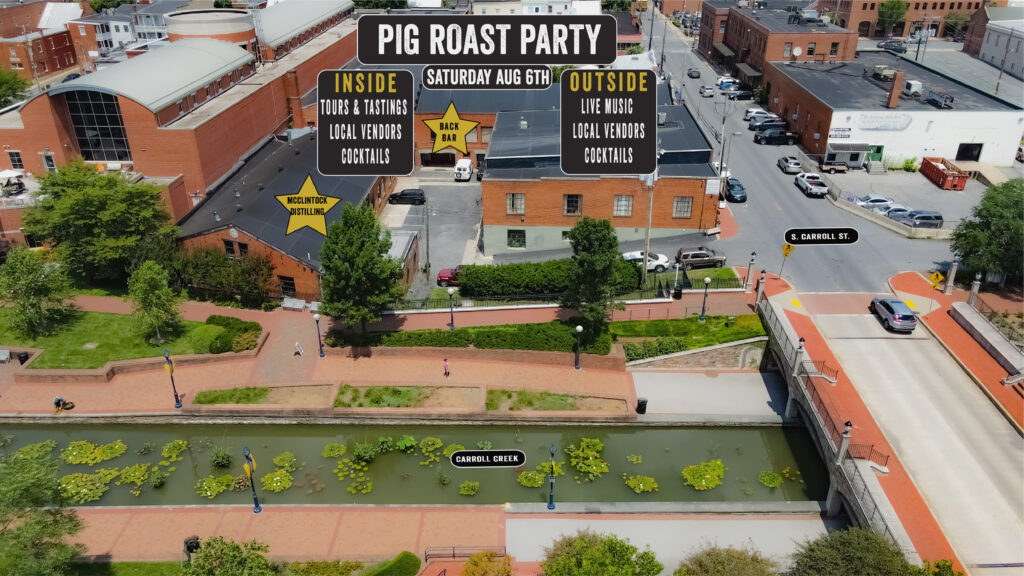 Party off the creek at the distillery!
After a pesky pandemic hiatus, our annual pig roast is back and we're bringing it outside. For the first time ever we are roping off the entire complex, outside and in, for a full day of bands, cocktails, vendors, BBQ and booze. The Back Bar will be serving up cocktail specials which you will be able to take outside and throughout the complex! Join us starting at Noon on Saturday August 6th.
Brain Freeze Ice Cream Social @ Potter's Guild of Frederick
Saturday, August 6, 2pm-8pm, Adults $20, Kids Under 12, $10
14 S Market St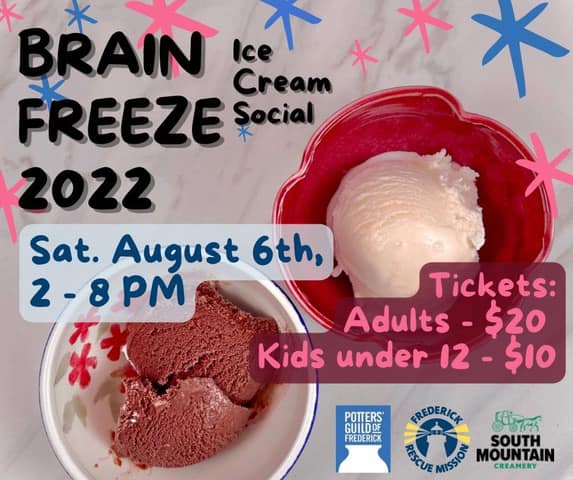 Come enjoy delicious, farm-fresh South Mountain Creamery Ice cream and take home a beautifully handmade, one of a kind pottery bowl!
Join us for our annual Brain Freeze fundraiser to benefit the Frederick Rescue Mission.
Soul Street Market @ Mountain City Elks Lodge
Saturday, August 6, 11am-3pm, Free Admission
173 W All Saints St

Join us for our final SOUL Street Pop-Up market of the summer, supporting Black owned businesses. Vendors this month include:
Heritage Creations
And more!
Find more information here.