It's the most wonderful time of the year…Frederick Summer Restaurant Week! And not only that, there's also phenomenal live music, a fancy-ish beer and beast dinner, and even a combo of the two with BBQ, Blues, and Brews. If you're feeling hungry or like you need to get your groove on, Downtown Frederick is waiting for you!
Frederick Restaurant Week
Downtown Frederick, August 8-14
This year's Frederick Restaurant Week features unique and fine dining options available in Downtown Frederick. Participating restaurants offer diners multi-course meals at tasty prices. Visit an old favorite or try something new; Downtown Frederick is full of delicious dining options! Make your reservations at these popular spots today! For a complete listing of Downtown Frederick Restaurants participating, click here.
JJ Grey and Mofro @ Weinberg Center for the Arts
Friday, August 12, 8pm-10pm, $35
30 W Patrick St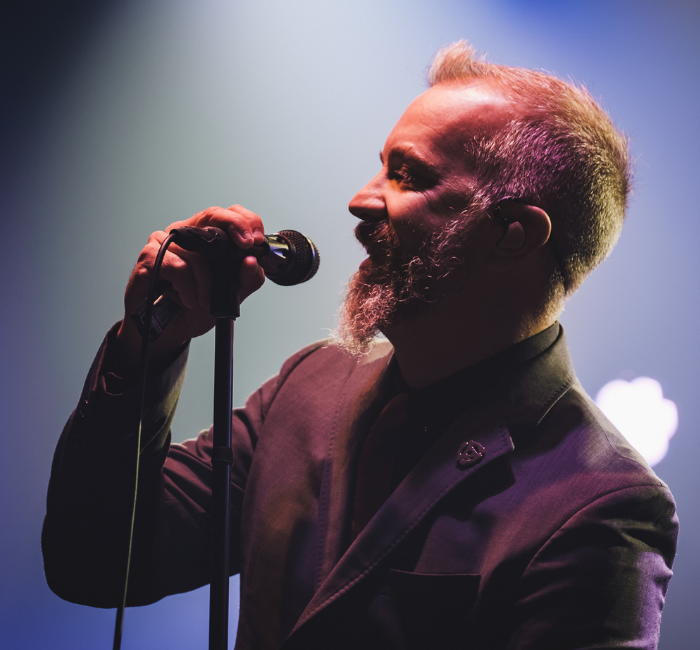 From the days of playing greasy local juke joints to headlining major festivals, JJ Grey remains an unfettered, blissful performer, singing with a blue-collared spirit over the bone-deep grooves of his compositions. His presence before an audience is something startling and immediate, at times a funk rave-up, other times sort of a mass-absolution for the mortal weaknesses that make him and his audience human. When you see JJ Grey and his band Mofro live—and you truly, absolutely must—the man is fearless. On stage, Grey delivers his songs with compassion and a relentless honesty. Grey and his current Mofro lineup offer grace and groove in equal measure.
OPENING FOR JJ GREY & MOFRO – NAT MYERS
It's hard to track down Nat Myers. He's one of those young solitaires you hear before you see. As a performer, he emits but doesn't distill, his secrets. His style's homemade, unplugged. He began as a street performer before working into traditional venues. He makes his home in Northern Kentucky.
Beast & Beer by Firestone's Culinary Tavern @ Attaboy Barrel House
Saturday, August 13, 6pm-8pm, $70
24 S Wisner St, St 100
Ladies and gents, fine lassies and sirs, untamed gals and wild boys, friends and folks… please join Attaboy Barrelhouse for an evening of BEAST & BEER.
Partnering with the fine folks at Firestone's Culinary Tavern, this dinner celebrates the harvest and heritage of the hunt. You'll be taken on a five course BEAST & BEER tasting adventure. Each course will pair with an Attaboy Beer or Attaboy Barrel House 4oz pour. You can find the entire fantastic menu here.
The adventure awaits!
There is limited seating, so grab your tickets now.
The Naked Sun with Liza Hill @ FAC's Sky Stage
Saturday, August 13, 7pm-10pm, $10
59 S Carroll St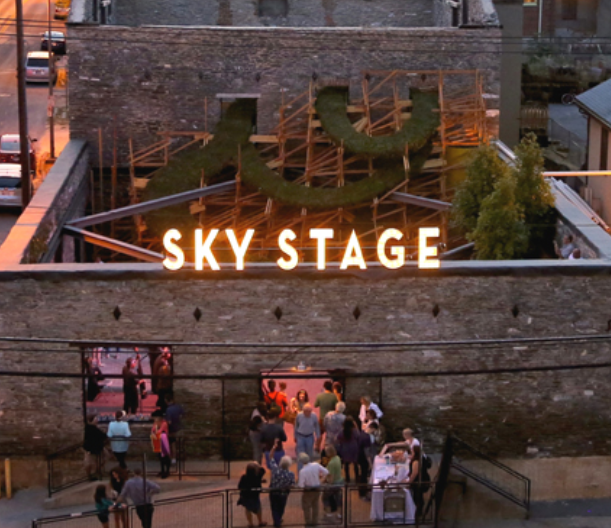 Philadelphia-based The Naked Sun stops at Sky Stage on their Mid-Atlantic tour. Fronted by singer-songwriter, Drew Harris, and guitarist, Tim Campbell, the Naked Sun have been a staple of the Philadelphia music scene for the past 10 years.  After spending the mid-aughts in the Baltimore, MD, eclectic and robust music scene, Harris moved home to his native Philadelphia to start a rock band with a little more edge than the folky "streetgrass" stylings of his previous bands (Cityslides, Red Sammy, Good Guise). Harris joined up with Campbell, won the WXPN Beta Hi-Fi Festival and started playing shows and recording albums. Flash forward to today, Harris and Campbell are joined by Dylan Mulachy (Shark Tape) on drums, Tom Tusler (Claymation Horror Show) on bass, Alan Sheltzer on keys, and Bradley Moser on lead guitar.
Liza Hill is an emerging singer-songwriter originally from Frederick who accompanies herself on guitar or keyboard. A student at Belmont University in Nashville, she released her single 'Lonely Star' in October 2021.
All-ages venue, $10, under 12 free, cash or cards accepted, beer/wine available for 21+ with I.D., other small concessions for sale; carry-in food OK, no byob.
BBQ, Blues, & Brews @ Rockwell Brewery
Sunday, August 14, 12pm-4pm, Free Admission
880 N East St
Blues? BBQ? Brews? Rockwell has it all! Join us for BBQ, Brew, and Blues from 12pm-4pm on Sunday, August 14. The Nick Staver Trio will be playing tunes in the taproom from 12:30pm-3:30pm and Stroker's BBQ will be serving up eats from 12pm-8pm