If you're planning a wedding or other large event, you definitely do not want to miss the Frederick Wedding Show happening this Sunday downtown. With over 45 vendors and 4 fantastic downtown venues, Downtown Frederick is ready to impress!
Looking to be entertained? FAC's Sky Stage is ready to impress with a comedy show and live jazz. And be sure to catch with Mountain City Elks Lodge Annual Organization Day Parade. Featuring the Bowie State Marching Band, along with bands from Frederick, Thomas Johnson, and Catoctin High schools, you'll be tempted to march along!
On Saturday, you can learn about African American heritage in downtown with the AARCH walking tour. This unique tour is not only informative, but takes you along Carroll Creek and onto All Saints St to show you the cultural and historical importance of the neighborhood that was the center of the Frederick African American community up until the early 1960s.
Frederick Wedding Show @ Attaboy Barrel House
Sunday, August 28, 11am-3pm, Free Admission
24 S Wisner St, Ste 110
Join the folks at Attaboy Barrel House and their friends at Citizens Ballroom, Tenth Ward Distilling Company and Union Mills Public House for THE FREDERICK WEDDING SHOW. Sponsored by On The Town Limousines, Inc.
There will be 45+ local vendors showing off their wedding offerings, advice, & inspiration at four locations with a free shuttle in between: Attaboy Barrel House (24 S Wisner St, Ste 110), Citizens Ballroom (2 E Patrick St) [11am-3pm}, Tenth Ward Distilling Company (55 East Patrick St), Union Mills Public House (340 E Patrick St, Unit A). Whether you are planning a wedding or large scale event, we've assembled a rad bunch of talented local vendors, florists, caterers, planners, and more who are ready to partner on your next event. FREE TO ALL! Plus free entry to raffle. AND AND! Free parking at Attaboy & at County Parking Lot between Attaboy & Union Mills Public House with free shuttle to and from Tenth Ward. More details & vendor info here: https://www.attaboybarrelhouse.com/wedding-bells
Comedy Night @ FAC's Sky Stage
Friday, August 26, 7:30pm-9:30pm, $10
59 S Carroll St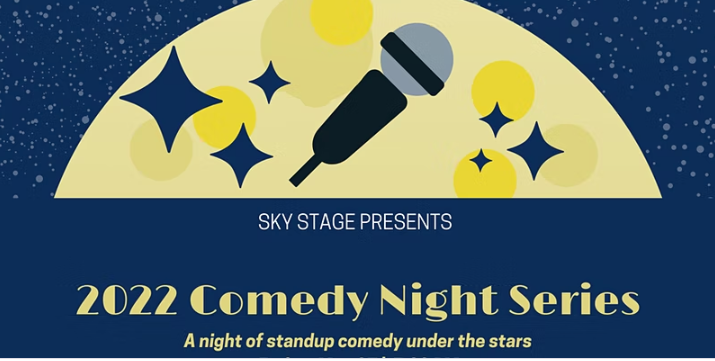 A night of stand-up and/or improv comedy under the stars featuring Dee Ahmed, Stacey Axler, Sandy Bernstein, Andy Basto, Joey Coon, Davine Ker, Erin Patrick and Lauren Smith. Plus Key City Improv and Headliner Rahmein Mostafavi.
All-ages welcome*, beer/wine w/ID, other concessions available for purchase to benefit Sky Stage/FAC.
Tickets through Eventbrite with some tickets available at the door, cash or cards accepted. Doors open 30 minutes before start time.
*Parents please note there maybe PG-13 + content.
AARCH Society African American History Walking Tours
Saturday, August 27, 11am-12:30pm, $10
125 E All Saints St

Frederick Jazz Festival Presents Summer Nights Series @ FAC's Sky Stage
Saturday, August 27, 7pm-9:30pm, $20
59 S Carroll St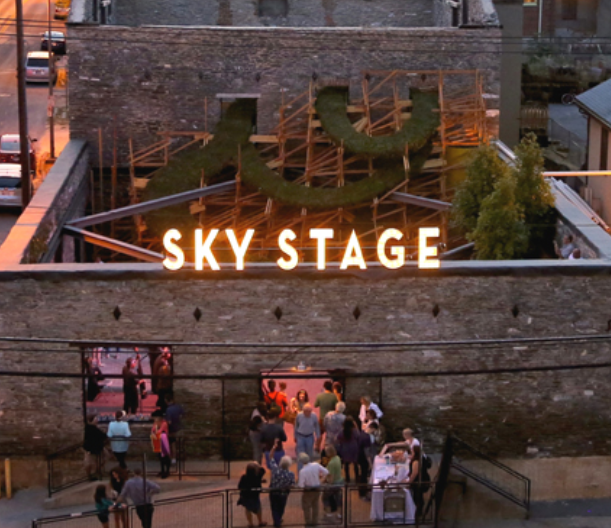 Live jazz is brought to you in partnership with the great folks at Frederick Jazz Festival.
August features US Jazz Ambassadors featured saxophone soloist, band arranger, and award-winning composer Darryl Brenzel and Billboard topping trumpeter, Alex Parchment.
Rain location at 5 E. 2nd St. in downtown Frederick.
*Doors approximately half-hour before start time. Please double-check this entry with Facebook events pages for possible rain updates.
All-ages venue, $20 per show. Beer/wine may be available for 21+ with I.D.
Mt. City Elks Parade ft. Bowie State University Marching Band
Sunday, August 28, 3pm
Downtown Frederick
Bowie State University Showtime Marching Band is coming to Frederick!
Organization Week for the Mountain City Elks Lodge closes with a bang with their annual parade on Sunday, August 28th @ 3pm!
Performances by:
Bowie State University Marching Band ○ Frederick High School Marching Band ○ Thomas Johnson High School Marching Band ○ Catoctin High School Marching Band ○ Frederick Steppers ○ Star Struck Superstars ○ The Marching Unit Baltimore ○ Dynasty Marching Unit ○ Color Guards ○ Fire Companies
There will also be food for sale outside and dinners for sale inside the Lodge.
Parade Route:
Groups line-up at Donald Schaffer Building. Continue down East Street and make a left on Patrick Street. Continue on Patrick Street and make a left on Market Street. Continue on Market Street and make a right on All Saints Street. Parade ends at the Elks Lodge.