With yet another stunner of an early fall weekend on tap, it's the perfect time to stroll around downtown and enjoy all of our fantastic merchants and stellar restaurants. While you're here, you may want to take a spin to kick of Hispanic Heritage Month with a free salsa lesson and live salsa music! You can also take in a free outdoor barre class, listen to live folk or Jug Funk, a hybrid of blues, funk, jug band and Americana. For the family, the MET is kicking off their new production of Rainbow Fish: The Musical. We can't wait to see you downtown!
Edwin Ortiz y La Mafia Del Guaguanco at Alive @ Five
Thursday, September 15, 5-8pm, $5
Carroll Creek Amphitheater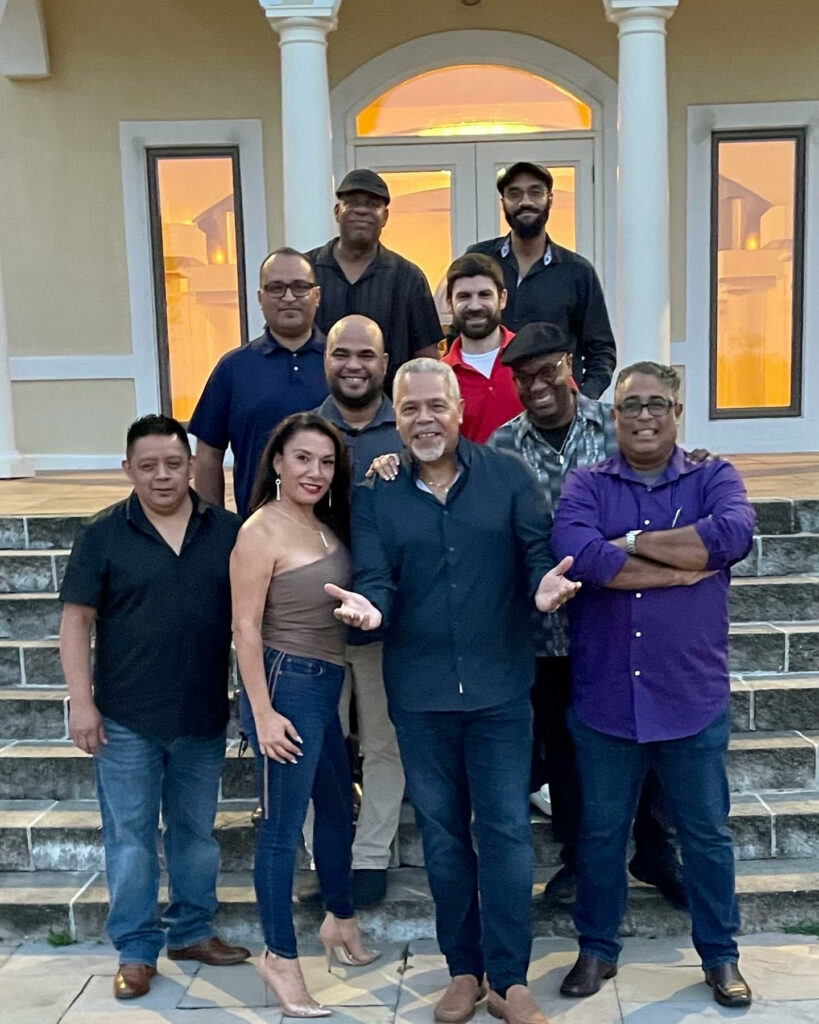 You know and love Alive @ Five, but tonight we've got something really special for you…a free salsa lesson AND free admission! That's right! To kick-off Hispanic Heritage Month, you can take a free 30 minute salsa lesson and receive free admission to this week's Alive @ Five, featuring Edwin Ortiz y La Mafia Del Guaguanco! Just register here: https://bit.ly/freesalsalesson Free early admission to the first 50 people to register, with limited spots remaining!
We can't wait to dance with you!
Willie Tea Taylor @ Smoketown Creekside
Friday, September 16, 7:30pm-10:30pm, $10 preshow, $15 at the door
400 Sagner Ave
Stop in for a special show by Willy Tea Taylor with Special Guest, Skribe! Tickets are $10 in advance and $15 at the door. https://www.eventbrite.com/…/willy-tea-taylor-with… Enjoy Taylor's brilliant storytelling and heartfelt vocals. 
Summer Barre with The Yoga Athlete @ FAC's Sky Stage
Saturday, September 17, 9am-10am, Free
59 S Carroll St
Join local barre fitness instructor Taryn Sisco this Saturday for a FREE Summer Barre Series.
Bring your own yoga mat plus a water and get ready to work that booty at FAC's Sky Stage!
Class is FREE!
Onsite donations accepted, but not expected 
https://www.theyogaathlete.com/skystagebarre
The Rainbow Fish Musical @ Maryland Ensemble Theater
Saturday, September 17, 10:30am-12pm & 1:30pm-3pm and Sunday, September 18, 1:30pm-3pm, $15
31 W Patrick St
Join the Maryland Ensemble Theater for this delightful family-friendly musical. Rainbow Fish is the most beautiful fish in the ocean, and the only one of their kind, When Rainbow Fish refuses to share their vibrant, shimmering scales, the whole ocean seems to turn against the vain creature. It takes a friendly little fish, a goofy starfish, and a helpful octopus to teach the Rainbow Fish the value of friendship.
Book, Music, and Lyrics by Austin Zumbro
The Brahman Noodles @ Idiom Brewery
Sunday, September 18, 2pm-5pm, Free Admission
340 E Patrick St
Their style of music is known as Jug Funk, a hybrid of blues, funk, jug band and Americana. Heard throughout their funky improvisational jam acoustic sound, you'll dig the vibe as you settle in with one of Idiom's delightful brews for a relaxed, musical afternoon.