Wow! Talk about a good time, this weekend is going to be an absolute blast in Downtown Frederick! First, you'll want to grab the kiddos, pop them into their costumes, then visit downtown for trick or treating at more than 60 walkable locations from 10am-12pm. Grab some lunch, then venture over to the brand new Hoffman Brothers Ice Cream to join them for their grand opening. Of course, there's always lots to do before you head over to the amphitheater to take in our free family movie night under the stars featuring Coco!
Once you and the kids have had your family fun on Saturday, come back and visit the North End for an amazing Beer & Cheese Tasting at Olde Mother Brewing Co. before heading over to Gravel & Grind for a special author's afternoon featuring winners of the Washington Writers' Publishing House's 2022 Poetry and Fiction contest. No matter your age, there's something fun for everyone this weekend in Downtown Frederick. We can't wait to see you downtown!
Halloween in Downtown Frederick
Saturday, October 29, 10am-12pm
Downtown Frederick
Don't miss all the Halloween in Downtown Frederick fun!
There's so much to see and do for Halloween in downtown this year: trick-or-treating, Vintage VWs in their best costumes, free movie on the creek! Click here for an interactive Trick-or-Treat map and the full day's schedule.
Thank you to our partners at Potomac Pest & Termite Control for presenting Halloween in Downtown Frederick!
Find them at 30 N Market St with a special bug sensory station, temporary tattoos, games and more!
Grand Opening @ Hoffman Brothers Ice Cream
Friday, October 28, 5:30pm-8pm, Saturday and Sunday, October 29 & 30, 2pm-8pm
4 N Carroll St
16-year-old Sasha Hoffman spent almost three years creating Hoffman Brothers Ice Cream in what was once a vacant garage in Frederick's Historic District. Hoffman Brothers brings award-winning Taharka Brothers Ice Cream to Frederick for the first time. Join us for our Grand Opening the weekend of October 28-30!
Family Halloween Movie Night on Carroll Creek: Coco
Saturday, October 29, 5:30pm-9pm
Carroll Creek Amphitheater
Bundle up for family movie night – Coco will be playing under the stars!
Bring the whole family along for the free, family-friendly Halloween Movie Night, sponsored by Complete Cinema Co!
This is a great opportunity to learn about a cultural celebration, día de los muertos, that takes place right after Halloween. If you haven't seen the movie yet, you're in for a treat, and if you have already seen it, we know you're excited to watch it again!
Dress warmly and plan to bring blankets and chairs.
5:30pm Gates open and Tarot Card readers will be ready to give you a glimpse into your future!
7:00pm Movie starts
*Closed captioning will be provided
Beer and Cheese Pairing @ Olde Mother Brewing
Sunday, October 30, 2pm-5pm
526 N Market St
As part of our 7th Anniversary Weekend Bash, we will be hosting a beer and cheese pairing with Village Cheese Works! Old friend and cheesemaker Kelly Harding from Village Cheeseworks in Upperville, VA will join us. He will bring his cheeses and others from local cheesemakers around the Mid-Atlantic in search of the perfect pairing with our beers. After we've tasted 5 beers paired with 5 local cheeses, we can't stop there, so we'll include some bonus tastings! Hey, we're celebrating here, but you might just learn something about beer and cheese along the way, too. All of the featured beer and cheese will also be available for purchase if you want to take more home. Most of all we'll have a great time, so be sure to bring some friends!
Author's Night @ Gravel & Grind
Sunday, October 30, 3pm-5pm
15 E 6th St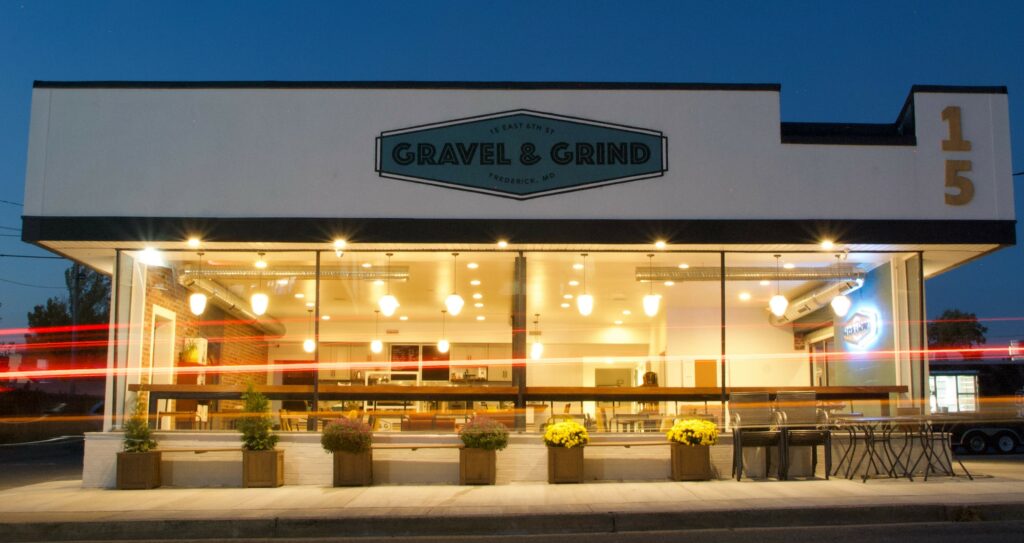 Winners of the Washington Writers' Publishing House's 2022 Poetry and Fiction contest will be conducting readings in this open event. Grab a beverage and open your ears and minds. You can check out more on the authors here.