Mayfest First Saturday is happening this weekend, and we can't wait! Not only are there tons of fun events happening throughout the weekend, but local volunteer chalk artists will decorate the sidewalks all over downtown on Saturday. A sunny forecast means it's the perfect weekend to stroll with your family and friends and enjoy the temporary artwork as you shop, sip and dine your way around town. We can't wait to see you downtown!
Free Comic Book Day @ Brainstorm Comics & Gaming and C Burr Artz Library
Saturday, May 6, 10am-4pm
117 N Market St & 110 E Patrick St
Hey comic book lovers, mark your calendars for the upcoming Free Comic Book Day at Brainstorm Comics and Gaming! Get ready for a party-type atmosphere filled with fun activities and exciting deals that you wouldn't want to miss. 
The event will be held at two locations, the C Burr Artz Library and the store location at 117 N Market St. There will be a scavenger hunt where you can win awesome prizes, including a chance to meet and greet with author Scott Braden for his book Kent Menace.
Bring your family and friends to join in on the fun! Get your wallets ready because we're offering amazing discounts on all your favorite comic books and games. Enjoy 25% off back issues, graphic novels, and manga, and 15% off board games and roleplaying games. You won't find a better deal anywhere else! Plus, each person will get five free comic books.
The all-ages books will be available at the library from 10 am to 4 pm, while the more mature reader books will be available at our store location at 117 N Market St. Don't forget to drop by and say hello! 
But that's not all, folks! Our trivia team will be stationed in front of the library from 1 pm to 3 pm, and you could win a gift card to Brainstorm Comics and Gaming. So, come show off your comic book knowledge and win some cool prizes! Don't miss out on this epic event! Come and have a blast with us at Free Comic Book Day by Brainstorm Comics and Gaming. Make sure to use the hashtag #FCBDatBrainstorm in your posts, and let's make this year's Free Comic Book Day one to remember!
Asia on the Creek
Saturday, May 6, 11am-5pm
Carroll Creek Park
In celebration of Asian-American Pacific Islander Heritage Month, the Asian American Center of Frederick (AACF) invites the community to join us for our Asia on the Creek event.
AACF aims to share, celebrate, and promote the diversity of Asian heritage and culture through the arts, traditions, education, cuisine, and the Asian way of life.
Asian American and Pacific Islander Heritage Month is observed in the United States during the month of May to recognize the contributions and influence of Asian-Americans and Pacific Islanders to the history, culture, and achievements of the United States.
AACF's mission is to provide all immigrants with essential skills to be independent and successful contributors to our communities and society at large.
Accessories Bonanza @ Frederick Art Club
Saturday, May 6, 11am-6pm, Sunday, May 7, 11am-5pm
Frederick Arts Center, 5 E 2nd St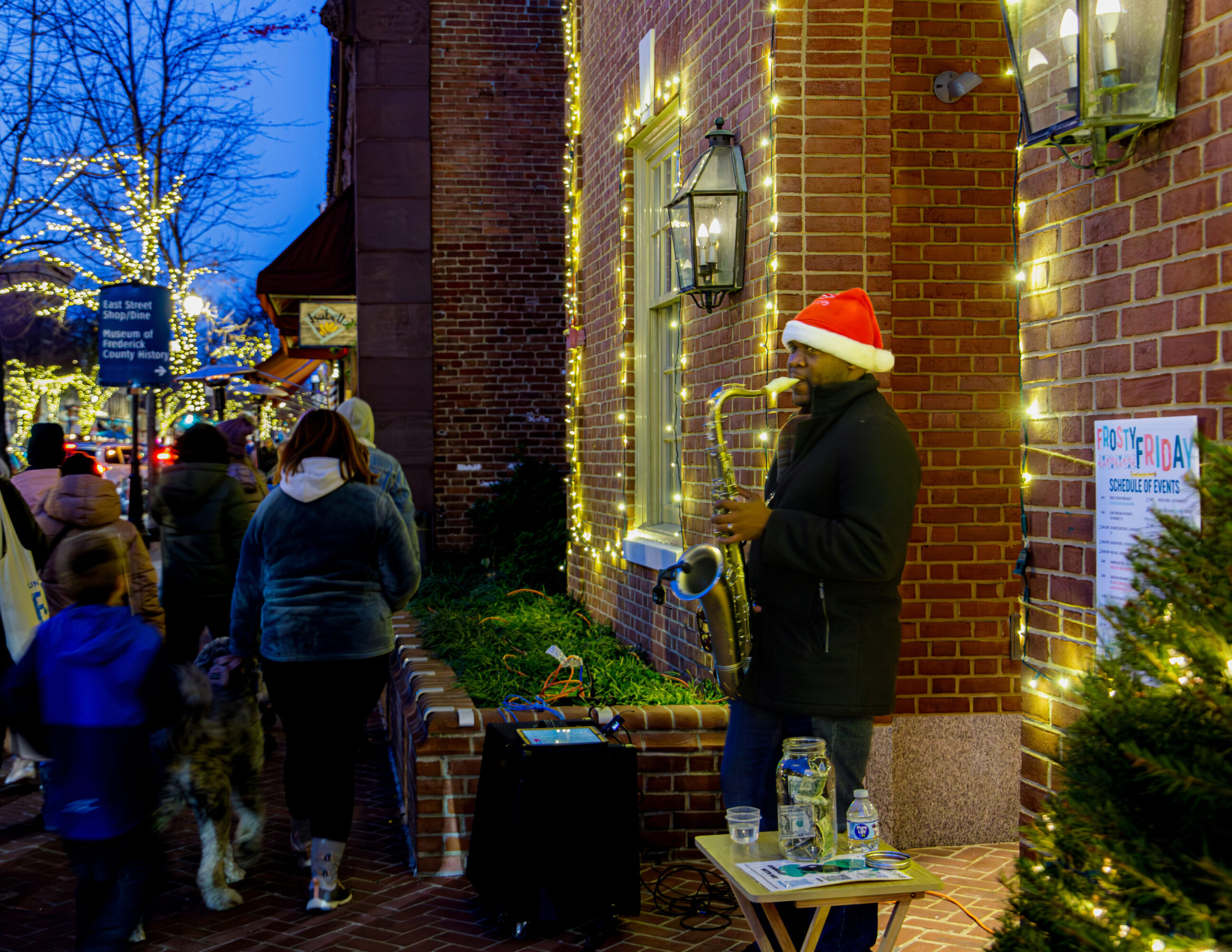 Woman to Woman Mentoring Spring Pop Up Market @ Delizia Cafe
Saturday, May 6, 12pm-3pm
14 E Patrick St
We have our Spring Pop-Up coming up this weekend, and we can't wait!
Not only do you get to shop our jewelry, accessories, and handbags.. but now you get a chance to shop for a bit more. We have three past mentees that are featuring their own brand during this pop!
Check out who will be at Delizia Cafe this Saturday (5/6) between 12-3PM!
Downtown Frederick Wedding Walk
Sunday, May 7, 11am-6pm
Join us for the Downtown Frederick Wedding Walk!
We'll be setting up along with a handful of our favorite downtown businesses showcasing local wedding vendors and talent. At each stop along the way, there will be prizes, shopping, selfie stations, loads of wedding inspo & finally a cake dig and after party!
Please register at: frederickweddingwalk.com
Brought to you by Colonial Jewelers & Relish Decor.
THE FREDERICK WEDDING WALK SCHEDULE:
11AM-12PM: Check-in at Union Mills Public House
12-3PM: WEDDING WALK, with stops at : Attaboy Barrel House, Relish Decor, InBloom Jewelry, Thacher and Rye, Frederick Historical Society, TLC Bridal, and Creme de la Creme
3-4PM: CAKE DIG & GRAND PRIZES AT COLONIAL JEWELERS (must be present to win)
4PM: AFTER PARTY