Show your love for local this holiday season!
Support local businesses by shopping with an independent retailer, eating at a local restaurant, supporting local artists and exploring Downtown Frederick. Where you spend your money matters.
Whether you've lived here for years, or you're a first time visitor, First Saturday (and every Saturday in December) is a great time to discover something new about our beautiful downtown.
---
PARKING & TRAVEL
Parking is FREE in Downtown Frederick every weekend from Thanksgiving through News Years! Enjoy free parking in each of downtown's five public parking garages every weekend from November 28 through the end of the year (8AM Saturdays through 6AM Mondays).
Access more travel and parking information for Downtown Frederick at www.parkfrederick.org and download a map of downtown businesses here.
Public Restrooms can be found in the Church Street (17 E Church St) and Carroll Creek (44 E Patrick St) Public Parking Garages. Restrooms are open daily from 9AM-10PM and cleaned regularly by the City of Frederick following all relevant guidelines.
Staying the whole weekend? Plamondon Hospitality Partners and Downtown Frederick Partnership have teamed up to offer 15% off your stay the first weekend of every month. Choose from six fantastic hotels all with a special price that's 15% off rack rate. Extend your visit and do it in comfort!
View First Saturday Hotel Rates
---
LOCAL SHOPPING & EVENTS
Downtown businesses celebrate the holiday season with their own unique events, promotions and decorations. From in-store tastings and gallery openings, to artist and vendor exhibitions… there's always something new to explore! Visit downtownfrederick.org/holidays to see why December is the best month to visit Downtown Frederick.
The Holidays in Downtown Frederick
---
DOWNTOWN GIFT GUIDE
We know holiday shopping can get a little overwhelming… with so many people to show appreciation for, it's hard to know where to start. That's why our gift to you this holiday season is to make your shopping experience in Downtown Frederick a breeze!
Trust us when we say, when you shop small it means something BIG in our world — and we can't thank you enough for celebrating your love for local with us. Visit downtownfrederick.org/downtownholidaygiftguide2020 to browse this year's holiday gift guide and get ideas for everyone on your list!
---
SHOP LOCAL ONLINE
All of the convenience of online shopping, with none of the guilt! See which downtown businesses offer online shopping and send someone the gift of local this holiday season. Click below to browse a list of Downtown Frederick's online shopping destinations!
---
DON'T FORGET YOUR MASK!
Face coverings are required in all public buildings, as well as outdoor spaces where physical distancing is not possible. Spread joy. Shop safely. Wear a mask.
Info about Visiting during COVID-19
---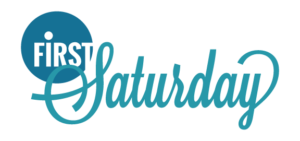 ---


---