Show your love for local this holiday season!
Support local businesses by shopping with an independent retailer, eating at a local restaurant, supporting local artists and exploring Downtown Frederick. Where you spend your money matters.
Whether you've lived here for years, or you're a first time visitor, First Saturday (and every Saturday in December) is a great time to discover something new about our beautiful downtown.
---
December First Saturday, 12/3
December First Saturday is presented in partnership with gLeaf. Stop by their booth at 30 N Market St from 4-9PM to roast a marshmallow, spin a wheel for prizes, and learn more about their work across the region.
Local Shopping & Events
Downtown businesses celebrate the holiday season with their own unique events, promotions and decorations. From in-store tastings and gallery openings, to artist and vendor exhibitions… there's always something new to explore! Check back as the date gets closer for a list of specific activities, or visit downtownfrederick.org/events to see what's happening today.
Winding Root Flower Wagon @ Frederick Coffee Co, 10am-2pm
December First Saturday Holiday Screenprinting Event @ Frederick Book Arts Center, 10am-3pm
Coffee Llama Sip & Shop Pop Up @ Peace, 10am-3pm
Solo Exhibition: Jasmine Parks @ Little Pottery Shop, 10am-6pm
Holiday Craft Fair @ The Premier Group of Long & Foster Real Estate, 11am-2pm
Meet the Artists @ Art Collective, 11am-3pm
Holiday Makers Market @ Frederick MADE, 11am-5pm
Hot Cocoa and FolkLore Fun! @ Gallery 115, 12pm-3pm
SIP, SAMPLE, & ENJOY @ Frederick Basket Co, 12pm-4pm
Gifts Galore @ Bailey's Treasures, 12pm-6pm
Meet the artists: Little is LARGE @ Gallery 322, 12pm-8pm
Winter Wonderland Holiday Market @ Give Rise Studios, 1pm-5pm
Life in the Theatre & Cafe Society @ Gaslight Gallery, 1pm-6pm
Holiday Gift Market @ Eastside Artists' Gallery, 1pm-7pm
Opening reception with featured artist Lynn Day Brown @ The Muse, 2pm-4pm
Frederick Artists Night ft Adela Dorsey @ Cowork, 4pm-8pm
Holiday Caroling Sing-Along @ Sky Stage, 4:30pm-6:30pm
Holiday Magic Opening Reception @ TAG/The Artists Gallery, 5pm-8pm
Ghost Tours of Historic Frederick @ Brewer's Alley starting point, 7pm-8:30pm
Live Music: Rays Of Violet @ Steinhardt Brewing, 7pm-10pm
First Saturday Funnies @ Frederick Arts Council, 7:30pm-9pm
A John Denver Christmas with Chris Collins and Boulder Canyon @ Weinberg Center, 8pm-10pm
Miss Bennet Christmas at Pemberley @ Maryland Ensemble Theater, 8pm-10pm
Creative Writing Workshop @ FAC Art Center, 8:30pm-10pm
Half Heard Voices Last Show of 2022 @ Cafe Nola, 9pm-1am
Live Musicians
Every Saturday in December, the streets are filled with live holiday music and entertainment. Stop and sing along if you know the words!
1-2pm
FCC Handbell Choir @ Carroll Creek Trellis, intersection of S Market St and Carroll Creek
The epitome of holiday sound, check out the silver bells being played by more than 10 ringers!
2-5pm
Clustered Spires Chorus @ Various downtown locations, experience the sweet serenade of a cappella holiday classics
The Wretched Elves @ Magpie Fibers, 154 N Market St
4-7pm
Mike Schirf @ Cowork Frederick, 122 E Patrick St
Painted Trillium @ Midar Fashion, 318 N Market St
6-9pm
Stonehouse Brass Band @ Velvet Lounge, 203 N Market St
Adam Forbes @ Vintage MC, 24 E Patrick St
Marshmallow Roasting Fire Pits
Cozy up next to a crackling fire and roast a special treat as you bounce between shops and restaurants. Fire pits are available at the following locations from 4pm-9pm (while supplies last) and are staffed by some of our wonderful volunteers!
79 S Market St – United Steam Fire Engine Company #3
15 E Patrick St – Volunteer Fire & Rescue Association
30 N Market St – gLeaf
244 N Market St – Premier Group of Long and Foster
331 N Market St – Lifehouse Church
---
December Second Saturday, 12/10
On the second Saturday in December, Downtown Frederick will be buzzing with holiday excitement and joy. Find fun for the whole family with our holiday-themed scavenger hunt, take your family pictures at one of our photo opps that will be spread throughout town, and enjoy all the fun of a First Saturday again this month! More details will be added soon…
Hot Cocoa and FolkLore Fun! @ Gallery 115, 12-3pm
Ghost Tours of Historic Frederick @ Brewer's Alley starting point, 7pm-8:30pm

---
December Third Saturday, 12/17
On the third Saturday in December, shoppers can enjoy a little extra holiday cheer with participating Sip 'n Shop locations, which will be offering special drink samples from 5-8PM (while supplies last). You can also check an item off your to-do list by visiting one of our all-in-one gift-wrapping stations! Get your holiday shopping and gift-wrapping knocked out in a single night with Downtown Frederick. More details will be added soon…
Hot Cocoa and FolkLore Fun! @ Gallery 115, 12-3pm
Ghost Tours of Historic Frederick @ Brewer's Alley starting point, 7pm-8:30pm
Creative Writing Workshop @ FAC Art Center, 8:30pm-10pm

---
December Fourth Saturday, 12/24
For those last-minute shoppers out there, take a peek at our 2022 Holiday Gift Guide to find the perfect item for anyone on your list! Many shops will be open special hours on December 24th, a list of business hours will be coming soon…
---
PARKING & TRAVEL
Parking is FREE in Downtown Frederick every weekend from Thanksgiving through New Years! Enjoy free parking in each of downtown's five public parking garages every weekend from November 28 through the end of the year (8AM Saturdays through 6AM Mondays).
Access travel and parking information for Downtown Frederick at www.parkfrederick.org and download a map of downtown businesses here.
Public Restrooms can be found in the Church Street (17 E Church St) and Carroll Creek (44 E Patrick St) Public Parking Garages. Restrooms are open daily from 9AM-10PM and cleaned regularly by the City of Frederick.
Staying the whole weekend? Plamondon Hospitality Partners and Downtown Frederick Partnership have teamed up to offer 15% off your stay the first weekend of every month. Choose from six fantastic hotels all with a special price that's 15% off rack rate. Extend your visit and do it in comfort!
View First Saturday Hotel Rates
---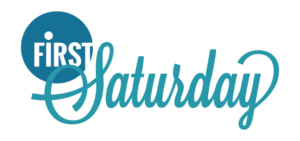 ---

---