First Saturday means all day activities, late-night shopping and dining, live music on the street, and a free trolley to guide your way! During March First Saturday, celebrate the arrival of spring with the return of our outdoor street musicians!
Whether you've lived here for years, or you're a first time visitor, First Saturday is a great time to discover something new about Downtown Frederick. Thank you to our partners at Common Market Co-op for supporting March First Saturday!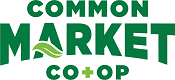 ---
Download Your First Saturday Brochure Here
---
PARKING & TRAVEL
Start planning your trip today. Access travel and parking information for Downtown Frederick at www.parkfrederick.org and download a map of downtown businesses.
Staying the whole weekend? Plamondon Hospitality Partners and Downtown Frederick Partnership have teamed up to offer 15% off your stay the first weekend of every month. Choose from six fantastic hotels all with a special price that's 15% off rack rate. Extend your visit and do it in comfort!
View First Saturday Hotel Rates
YOU DON'T WANT TO MISS…
It's the last days of Frederick Restaurant Week! 15 of our downtown restaurants are offering special Restaurant Week menus, so get your forks ready! Visit frederickrestaurantweek.com to find a list of participating locations.
Celebrate 10 Years of business with Neutre Aveda Salon & Spa! Their celebration kicks off at 5PM at 101 S Market St and is open to everyone.
From 1-4PM, hunt for 8 magical doors hidden in the businesses of Downtown Frederick during the first-ever Adoore Frederick Scavenger Hunt! Begin your search at Dancing Bear Toys (15 E Patrick St.
The dog parade and costume contest along Carroll Creek! Check out Canines on the Creek, hosted by the FSK Lions Club, 5PM at Carroll Creek Amphitheater.
The family-friendly First Saturday Scavenger Hunt with Surelocked In Escape Games! Stop by 5 N Market St to pick up your clue sheet any time between noon-6pm. Just turn it back in by 9PM for your chance at the big prize!
Feel inspired by artist exhibits, meet & greets and hands-on activities at many downtown businesses. More info on back.
WFRE is doing a live broadcast from 2-4pm at Brewer's Alley, 124 N Market St.
Hop aboard the FREE TROLLEY, which makes its loop through Downtown Frederick from 3-9PM. Pick up locations include 117 N East St, 40 S Carroll St, 33 E Patrick St, 124 N Market St and 428 N Market St.
LIVE MUSIC + ENTERTAINMENT
Enjoy all-day live music at throughout downtown!
5-8pm | Mark England @ Posh Boutique, 35 N    Market St
5-8pm | Edward Barney @ The Pasta Palette, 121 N    Market St
5-8pm | Dave Koronet @ NOMA Gallery, 437 N Market St
5-9pm | Eric Dubbin @ Potters' Guild of Frederick, 14 S   Market St
6-8pm | Domenic Cicala @ Gallery 322, 322 N Market St
6-8pm | Tim Seals @ North Market Pop Shop, 241 N Market St
6-9pm | Mike Schirf @ Rust, 218 N Market St
LOCAL SHOPPING & EVENTS
Downtown businesses each celebrate First Saturday with their own unique events. From in-store tastings and events, to artist and vendor exhibitions or even a downtown scavenger hunt… there's always something new to explore!
10am-10pm
i made this! pottery studio  •  10-b N East St 
Have fun, relax and paint pottery! Lots of shapes and sizes to choose from. No reservations needed. Open LATE, til 10PM. Food and drinks are welcome.
11am-8pm
Lebherz Oil & Vinegar Emporium •  214 N Market St
New for First Saturday, try our Sweet Apricot White Balsamic Vinegar while it is here for a limited time! Sweet and light —the perfect reminder that Spring is just around the corner!
11am-9pm
North Market Pop Shop  •  241 N Market St 
Get your final taste of the infamous Trickling Springs Creamery! We are finishing up our last barrels of ice cream, come grab a taste of your faves that we have left!
11am-10pm
Black Hog BBQ  •  118 S Market St 
Go hog wild with our all day Happy Hour at Black Hog!
12pm-4pm
Relish Decor •  38 E Patrick St 
Looking to be more environmentally friendly? Stop in to see our wide selection of sustainable and eco-friendly products!
12pm-6pm
Surelocked In Escape Games  •  5 N Market St 
Join us for our monthly free Scavenger Hunt! Pick up your Clue Sheet from 5 N Market St, then scour the city as you compete for prizes. Happy hunting!
12pm-8pm
Brick and Mortar  •  29 E Patrick St
Hosting City Fall to debut Frederick's 275th Anniversary merchandise. With fun shirts, coffee mugs, lapel pins, coins, and Nancy Bodmer's fantastic ceramics (her commemorative plates have been commissioned by members of the US House of Representatives!) Also, Mr. Dave Gordozos on piano this afternoon & Mr. Colby Hurdle on the piano this evening.
12pm-8pm
DISTRICT Arts •  15 N Market St 
DISTRICT Arts, a contemporary art gallery, in conjunction with The Frederick Community College Visual Arts Program, is pleased to present Paintings from the Watercolor Studio Class taught by Ms. Behnaz Ghorbani.
12pm-9pm
Potters' Guild of Frederick  •  14 S Market St  
Enjoy a wheel throwing demo from noon-3PM and celebrate the color GREEN for spring! Featuring works of over 20 artists with a display showcasing the color green and music by Eric Dubbin in the evening.
12pm-10pm
Tenth Ward Distilling •  55 E Patrick St 
Springtime Liqueur Release! Dream of budding flowers and sparkly sunshine and leave those winter blues behind with the release of our Springtime Liqueur! Half pours, full pours, cocktails and bottle sales available all day. Spring cocktail menu also launches today!
Chartreuse & Co. Pop Up Shop! Our fabulous loft space has been converted into a wonderland of vintage, antique & unique home goods and décor.
2:30-3:30pm
National Museum of Civil War Medicine  •  48 E Patrick St  
After the Civil War, women were left to care for their veteran husbands, only to be denied their widows pension because they were "too independent." Then the real fight began. Join Dr. Ashley Bowen as she shares the history of these women.
3pm-5pm
Dancing Bear Toys •  15 E Patrick St 
Meet Dorothy and a few of her friends when the wonderful Wizard of Oz visits the Bear! We'll travel somewhere over the rainbow and make a craft to bring home. Be sure to check out the Wizard of Oz at the Weinberg Theater, April 10 & 11!
3pm-6pm
Posh Boutique  •  35 N Market St
Join us for our Spring Tea Party and try different special teas from Voila! in Frederick.
3pm-9pm
UNESCO BMW  •  129 W Patrick St, Suite 15  
UNESCO Center with its partners is organizing a special kickoff for the 2020 annual Season for Nonviolence, which celebrates the philosophies and lives of Mahatma Gandhi and Martin Luther King, Jr.
4pm-6pm
Luna Yoga  •  34 S Market St
Follow the Oh My Starlings soulful harmonies and groovy drum beats on a journey into the heart via sacred mantras, hymns, medicine songs and beloved folk songs.
4pm-9pm
Cowork Frederick •  122 E Patrick St
It's Frederick Artists Night, featuring local art by Watson who brings you "Surprises!" an exhibit with imagery that borrows from pop and street art, but takes on a new dimension. Learn more about Watson and his art: watsonscribbles.com
4pm-9pm
ERUCC  •  15 W Church St
The Evangelical Reformed United Church of Christ will be open for families (and all) as a restroom stop with baby changing facilities available. Serving hot cocoa, coffee & tea.
5pm-6pm
Canines on the Creek  •  Carroll Creek Amphitheater
FSK Lions Club presents a Dog Parade and St. Patrick's Day Costume Contest! Rain or shine! All proceeds benefit the Lions Club Leader Dog Program, providing leader dogs to blind and low-sight individuals.
5pm-8pm
Wander Hemp Company •  27 S Market St  
Local artist Illegal Scenario (@illegalscenario) will have his portrait photography on display. Music, art, and CBD sale!
5pm-9pm
Eastside Artists' Gallery  •  313 E Patrick St 
Enjoy free wine, food and great artwork, as we celebrate the opening reception for artist Arden McElroy and our All Members Show featuring paintings, sculpture, ceramics, photography, fiber arts and more. McElroy, who only began painting after she retired, features impressionistic landscapes as her main subject.
5pm-9pm
Gallery 322  •  322 N Market St 
Join us for the opening reception of "Chiaroscuro," a group show of artworks exploring darks & lights, sun & shadow.
5pm-9pm
NOMA Gallery  •  437 N Market St
"Occupied Space" featuring installations by Virginia Sperry and Jim Roberts, one of immersive Filament, the other Anatomy of a Lie, laying siege to the 4th estate.
5pm-9pm
Rust  •  218 N Market St  
Sip & shop your way through our store. Serving complementary wine and snacks while supplies last.
5:30pm-9pm
The Muse  •  19 N Market St  
Join us for the opening of Molly Supplee's exhibit of abstract paintings inspired by plants, textures and organic shapes. Her collection includes original art, prints, cards and beautiful planters all featuring her art.
7pm-11pm
Smoketown Creekside  •  400 Sagner Ave
Come and check our local band Sticktime as they play all your favorite rock hits on the Creekside stage!
8pm-10pm
Luna Yoga  •  34 S Market St  
Luna After Hours performance by Cotton Wanderings — a husband and wife acoustic duo playing music inspired by folk, reggae, rock & jazz.
TROLLEY STOPS
While you're here, take advantage of the free trolley! The trolley runs every 15 minutes from 3pm – 9pm and has five convenient stops throughout downtown. It's completely free! Just hop on and ride. Download a trolley route map here.
Little Pottery Shop | 117 N East St
Delaplaine Arts Center | 40 S Carroll St
Patrick Street Stop | 33 E Patrick St
Brewer's Alley | 124 N Market St
Bravura Arts and Framing | 428 N Market St
For additional information about Downtown Frederick, stop by the First Saturday Kiosk located at the corner of Market Street and Church Street, each First Saturday from 3-9pm.
---


---