TAG/The Artists Gallery is pleased to announce October's featured artists, Julie Maynard and Christine Stovall.
"What Doesn't Kill You" features Julie Maynard's recent mixed-media collages. These works show people holding or reaching for beautiful things, awesome things, sparkly things—happily overlooking the dangers they hold. Each person seems sure of what they're doing, even a bit gleeful as they show you what they've found. Maynard says, "If these men and women are, as my grandmother would say, 'going to hell in a hand-basket,' then maybe I want to go with them!"
Christine Stovall's wildlife paintings are inspired by trips to South Africa, England, and Utah. Stovall's show, "Natural Selection," also benefits from observing nature in her own backyard and walks near her Corolla, North Carolina beach house. A series of people, horses and creatures of the sea have emerged from shells, driftwood, rocks, feather and new clay pieces. "I love the natural world," says Stovall, "These pieces reflect my desire for a more harmonious interaction between man and nature. Hopefully, this work will encourage viewers to explore a world where humans and the natural world struggle to successfully co-exist."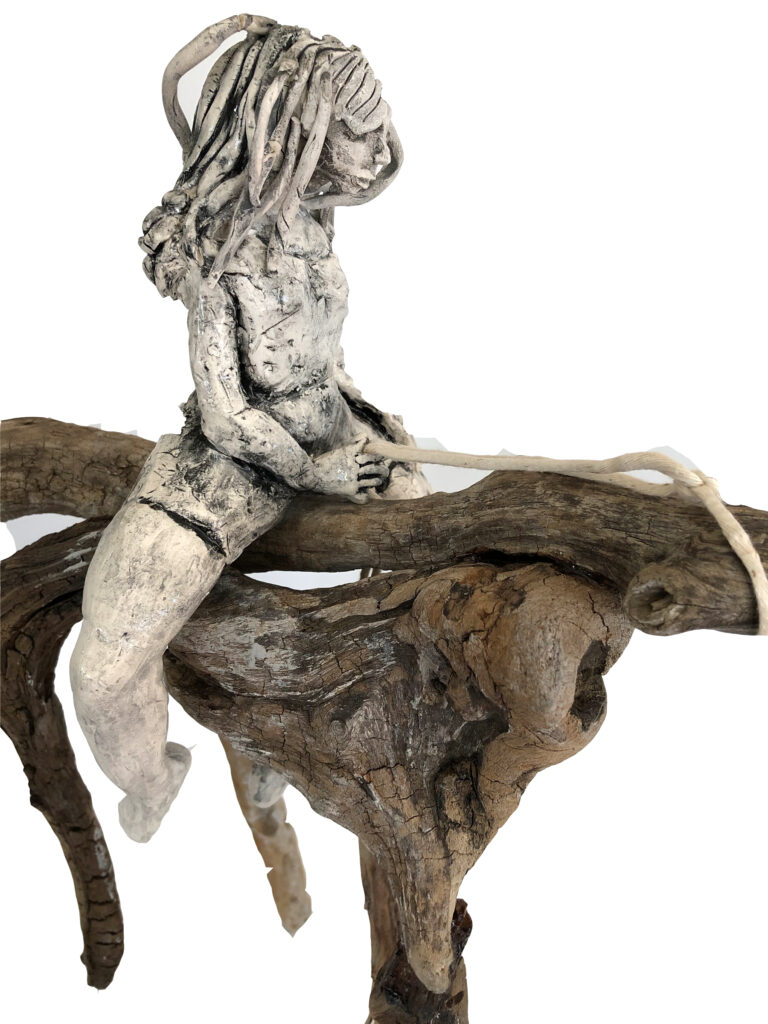 Mark your calendars for a talk by Maynard and Stovall on Saturday, October 16 at 3 pm.
Gallery hours are 12-8pm on Fridays and Saturdays and 12-4pm on Sundays. As always, admission is free. Visit TAG's website for more information.
October First Saturday Reception: 5-8pm