WHIMSY, an installation art exhibition at Gallery 115 at The Y Arts Center in Downtown, Frederick will run Sunday, September 26th through Sunday, January 9th, 2022.
Opening Reception: Saturday, November 6th, 7pm-9pm – the first open studios and micro gallery will also be open on First Saturday, and our artist-in-residence program officially launches on October 1st with two artists, Karin Birch and Lisa Sheirer.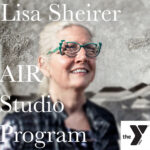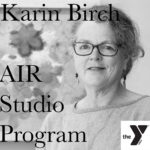 Whimsy presents the whimsical yet poignant works of Heather Harvey and Shana Kohnstamm, two Maryland based artists. Each artist created a semi-immersive installation in the gallery. Additionally, Harvey will be showing a collection of new paintings in the Foyer Gallery.
Harvey utilizes an eclectic range of litter she finds on her walks and transforms it into an intriguing, surprising cascading chandelier of objects.  Her work transforms the discarded into treasure while evoking the specter of stranger's pasts.
Kohnstamm's work utilizes the ancient medium of hand dyed wool, an ecologically sustainable choice to create a variety of colorful biomorphic forms, at once playful, comedic and eerie. Sculptures are placed on unevenly placed platforms protruding from the wall or suspended from the ceiling evoking a theatrical and other-worldly communion.
Harvey's collection of new paintings in the Foyer Gallery explore the phenomena of shadow boxes and the illusion of childhood memory.
Gallery Hours:
Monday through Friday, 10 am-4 pm
Saturday, 10 am-1 pm
Sunday Noon-3 pm
---
This exhibition is generously supported by the Frederick Arts Council and Frederick Magazine.

The exhibition was curated by Rula Jones who is currently the Exhibitions Curator at Gallery 115 at the Y and Curatorial Associate at Black Rock Center for the Arts in Germantown. She has more than twenty years of experience in the Visual Arts in various roles. Her previous experience includes guest curating at several organizations in the Washington DC area, including the Griffin Art Center, the Black and White Gallery and the Mclean Project for the Arts. She has also held faculty positions at various notable institutions including The Corcoran College of Art + Design, The Brooklyn Children's Museum and Maryland Institute College of Art. Jones is also a nationally and internationally exhibiting artist.
Gallery 115 is located in the Y Arts Center at 115 East Church Street.