Looking for a bit of fun on these cold winter days? Visit Downtown Frederick, MD for a family-friendly outdoor scavenger hunt through our beautiful historic downtown.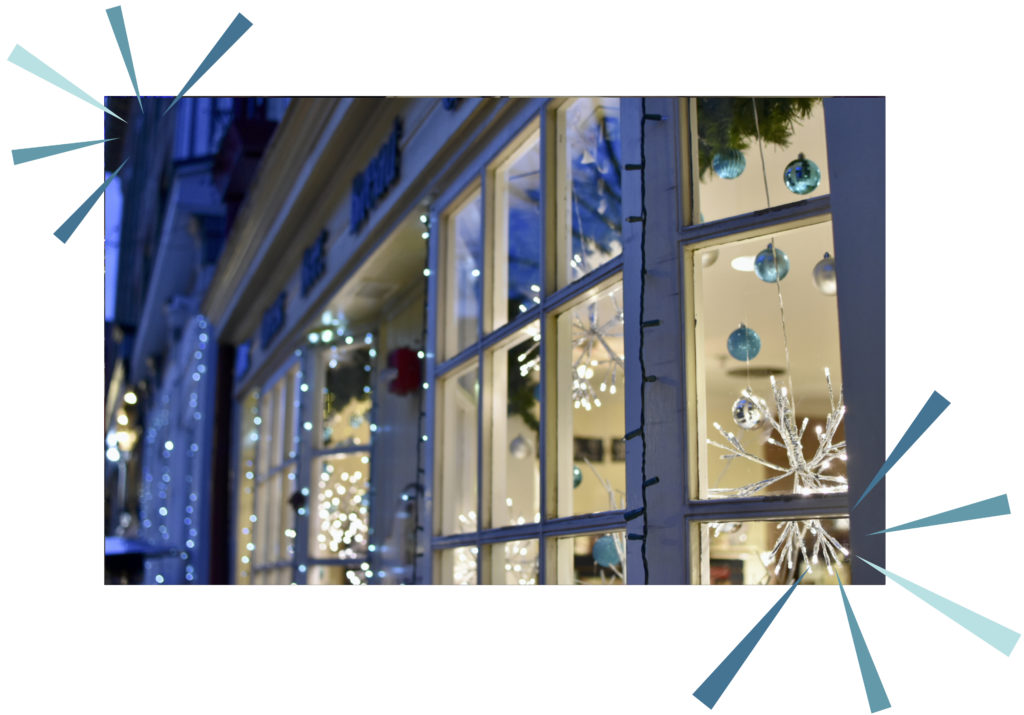 Downtown Frederick's 200+ independently-owned businesses are all decked out for the holidays… but can you spy the sparkling lights that are hidden amongst the rest? Count the number of blue and silver light bursts hiding in shop and restaurant windows all over downtown!
Scavenger Hunt: The scavenger hunt officially begins during Frosty Friday (November 26). Submit your guess by Sunday, December 12 for your chance to win. Each guess = 1 chance to win. Entries are limited to 1 per person.
Winner: On Monday, December 13 we'll randomly select one lucky participant to win a $50 Downtown Frederick Gift Card! The winner will be contacted via email on Monday, December 13. If we can't confirm our winner within 7 days we'll select someone new. Happy hunting!