Webinars, Trainings & Resources for Small Businesses

The Competitive Edge Series provides business owners with the tools they need to improve their business and help grow their success. The Partnership knows that small businesses do not have easy access to training to continually sharpen their competitive edge. This series helps to fill that gap.
Sessions are free and open to small business owners throughout Frederick County, with workshops focusing on topics of interest to entrepreneurs.

---
Workshops are held on the third Tuesday of each month from January through April, typically from 8:30-9:30AM at the Delaplaine Arts Center (40 S Carroll St). The series concludes with an all-day City Visit on Monday, May 15. Advance registration is encouraged for all workshops.
2023 Schedule
Tuesday, January 17 @ 8:30AM • 90 Seconds of Fame: Instagram Reels for Your Small Business • REGISTER HERE
As a small business owner, you know the importance of marketing your business. And what's even better? When that marketing doesn't cost you a dime. Come learn the secret sauce to creating the perfect Instagram Reel from local marketing professional Katy Cawley. This will be a hands-on session, so be sure to bring your mobile device and get ready for some creativity.
Tuesday, February 21 @ 8:30AM • Engaging the Locals: How to Collaborate and Work with Local Residents • REGISTER HERE
Making your business an integral part of the community doesn't happen by accident. It takes conscious effort to engage your neighbors, build relationships and create a business that people don't just like — but they genuinely love. Join us for an open discussion about what it really takes to become part of the local fabric in Frederick, and start taking steps to create your own collaborative business model.
Tuesday, March 21 @ 8:30AM • Getting Connected: A Resource & Partners Fair for Frederick County Businesses • REGISTER HERE
Frederick County is chockfull of resources that can help your business, but when was the last time you checked them out? This resource fair will be a one-stop shop where you can reintroduce yourself to the many organizations who are here to help. Meet with workforce services, economic development professionals, local event organizers and more!
Tuesday, April 18 @ 8:30AM • Money Matters: Financial Resources for Small Businesses • REGISTER HERE
It takes money to make money! Join us for this panel discussion that's all about finances. We'll be talking about how to find loans, insurance or other financial necessities that work for your business, giving a refresher on locally available grants and government programs, learning about community banks and their resources specifically made for small businesses, plus you'll have a chance to ask questions or advice in an unbiased setting.
Monday, May 15 @ 9:30AM-5PM • City Visit: Bromo Arts & Entertainment District (Baltimore, MD) • REGISTER HERE
Advance registration required. This will be an all-day visit to one of Downtown Baltimore's most vibrant arts districts. The Bromo Tower Arts & Entertainment District was established in 2012 to realize the area's potential as a thriving downtown arts neighborhood. We'll be meeting with local economic development professionals and business owners, plus taking time to explore the district, gathering inspiration and ideas for new things we might like to see here at home.
---

Small businesses are facing unprecedented challenges in the pandemic. To help meet those challenges, the Partnership launched the Small Business Resiliency Series to provide timely and relevant educational workshops, as well as access to valuable professional support. Find more information at downtownfrederick.org/resiliency.
---
Resiliency Series Webinars (recordings available on-demand):
The New Normal for Health & Safety watch recording
E-Commerce for Local Retail watch recording
Making Online Sales watch recording
Small Business Employment watch recording
Diversifying Revenue Streams watch recording
Building a Financial Future watch recording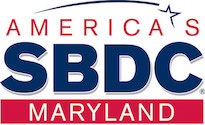 Since 1988, the seasoned staff of the Maryland Small Business Development Center (SBDC) Network has provided sound advice, consulting and support to entrepreneurs and small businesses across the state. The Maryland SBDC offers regular trainings and programs for small business owners at every stage of their career.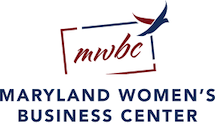 Annually, the Maryland Women's Business Center helps more than 1,500 women (and men) gain the skills, connections, and confidence necessary to navigate entrepreneurship. They work to empower small businesses and women entrepreneurs to launch and grow in Maryland's Capital Region with a focus on collaboration, empowerment, expertise, inclusivity and innovation. Frederick County businesses should contact Karen Kalantzis, the MWBC's Associate Business Counselor for Frederick County.
Business Performance Survey 2021
---
Each year, the Partnership administers a Business Performance Survey to gain more insights into the downtown economy, providing a unique opportunity to gauge the health and wellbeing of the Downtown Frederick business community and the effectiveness of the Partnership. The survey is broken into sections that collect data on retail demographics, business revenue, retail hours of operation, rental rates, overall satisfaction, economic outlook and Partnership performance.
Download the 2021 Business Performance Survey here.
Window Display Resource Page
---
Designing a great window display is no easy task. You want it to be eye-catching, budget-friendly, low-effort and — above all else — effective! After all, the mark of a great window display is when you sell out of the product that's in the window. At
downtownfrederick.org/windows
, we've compiled a few resources to help our Downtown Frederick retailers find a little extra inspiration this holiday season. Please use and share the info collected, and contact anyone on the Partnership staff if you need any extra advice!
Each year, the Partnership tackles strategic initiatives to bring more residents and employees to Downtown Frederick, offers an exciting season of events and works closely with downtown businesses and partners to continue to strengthen and improve Downtown Frederick.