Webinars, Trainings & Resources for Small Businesses

The Competitive Edge Series provides business owners with the tools they need to improve their business and help grow their success. The Partnership knows that small businesses do not have easy access to training to continually sharpen their competitive edge. This series helps to fill that gap.
Sessions are free and open to small business owners throughout Frederick County, with workshops focusing on topics of interest to entrepreneurs.

---
Workshops are held on the second Tuesday of each month from January through May, typically from 8:30-9:30AM at the Delaplaine Arts Center (40 S Carroll St).
Stay tuned for the 2023 workshop schedule.
---
2022 Schedule
Tuesday, January 18 @ 8:30AM • On the Job: Creating a Workplace that Works for Everyone • WATCH RECORDING HERE
As a small business owner, your employees can sometimes feel like family… but what can you do to ensure your workplace is really a welcoming home to all? Latrice Lewis, Business and Employment Consultant with Frederick County Workforce Services, will guide us through an honest discussion about the topic of diversity, equity and inclusion as a small business. Learn the steps you can take to hire a diverse workforce and create an inclusive and welcoming environment for your employees.
Tuesday, February 15 @ 8:30AM • What Message Are You Sending? Inclusive Marketing Strategies for Your Small Business • WATCH RECORDING HERE
What is your website really saying about your business? What about the photos on your social media? Your advertisements? Your brand? It's time to take a fresh look at your marketing strategies. View your business through the eyes of others and consider how your messages look or sound to them. Do the messages you're putting out in the world truly reflect the principles by which your business operates? Can everyone find themselves reflected in your brand? Join us for this thought-provoking workshop, where we will cover inclusive marketing strategies and ideas for your small business. PLUS! Businesses who attend this workshop may be eligible to apply for up to $750 in matching grant funds to help launch their next marketing initiative. Find more info about the Small Business Marketing Grant at downtownfrederick.org/grants.
Tuesday, March 15 @ 8:30AM • Deaf Culture and Your Business: Making Connections Happen
Frederick is home to thousands of deaf and hard of hearing residents, and Maryland has over 1.2 million residents who are deaf or hard of hearing. Is your business as welcoming and accessible as it could be? Are your staff trained to effectively communicate and engage with deaf and hard of hearing customers? Join us for this informational workshop led by the Maryland Deaf Community Center to learn about deaf culture and how your business can better accommodate the deaf and hard of hearing community.
Tuesday, April 19 @ 8:30AM • Smart Steps: ADA Guidance for Your Business
Older buildings can be a little tricky. How can your business provide an accessible experience for customers with mobility issues or disabilities, all while working within the limited footprint of an historic commercial space? This month we're joined by the Mid-Atlantic ADA Center to provide information and guidance on the Americans with Disabilities Act, and some of the steps your business can take to create a welcoming experience for people with different levels of mobility.
Monday, May 16 @ 11:30AM-5PM • The Heartbeat of Frederick: Meet the Groups Serving Our Community
Get to know the many organizations, clubs and resources that exist in your own backyard. In place of our regular "City Visit," we're taking local businesses on an insider's tour of Frederick, Maryland. Throughout the day, we'll hear from many of the groups who serve diverse communities throughout Frederick County. We'll learn about their programs and mission, as well as the resources they offer to those they serve. Come with an open mind and discover something new about the place you call home.
---

Small businesses are facing unprecedented challenges in the pandemic. To help meet those challenges, the Partnership launched the Small Business Resiliency Series to provide timely and relevant educational workshops, as well as access to valuable professional support. Find more information at downtownfrederick.org/resiliency.
---
Resiliency Series Webinars (recordings available on-demand):
The New Normal for Health & Safety watch recording
E-Commerce for Local Retail watch recording
Making Online Sales watch recording
Small Business Employment watch recording
Diversifying Revenue Streams watch recording
Building a Financial Future watch recording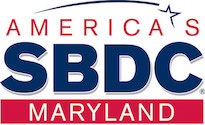 Since 1988, the seasoned staff of the Maryland Small Business Development Center (SBDC) Network has provided sound advice, consulting and support to entrepreneurs and small businesses across the state. The Maryland SBDC offers regular trainings and programs for small business owners at every stage of their career.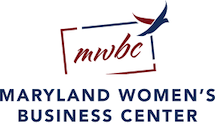 Annually, the Maryland Women's Business Center helps more than 1,500 women (and men) gain the skills, connections, and confidence necessary to navigate entrepreneurship. They work to empower small businesses and women entrepreneurs to launch and grow in Maryland's Capital Region with a focus on collaboration, empowerment, expertise, inclusivity and innovation. Frederick County businesses should contact Karen Kalantzis, the MWBC's Associate Business Counselor for Frederick County.
Business Performance Survey 2021
---
Each year, the Partnership administers a Business Performance Survey to gain more insights into the downtown economy, providing a unique opportunity to gauge the health and wellbeing of the Downtown Frederick business community and the effectiveness of the Partnership. The survey is broken into sections that collect data on retail demographics, business revenue, retail hours of operation, rental rates, overall satisfaction, economic outlook and Partnership performance.
Download the 2021 Business Performance Survey here.
Window Display Resource Page
---
Designing a great window display is no easy task. You want it to be eye-catching, budget-friendly, low-effort and — above all else — effective! After all, the mark of a great window display is when you sell out of the product that's in the window. At
downtownfrederick.org/windows
, we've compiled a few resources to help our Downtown Frederick retailers find a little extra inspiration this holiday season. Please use and share the info collected, and contact anyone on the Partnership staff if you need any extra advice!
Each year, the Partnership tackles strategic initiatives to bring more residents and employees to Downtown Frederick, offers an exciting season of events and works closely with downtown businesses and partners to continue to strengthen and improve Downtown Frederick.