First Saturday means all day activities, late-night shopping and dining, live music on the street, and a free trolley to guide your way! During July First Saturday, celebrate the visual and performing arts in Downtown Frederick with local artists, public art and more.
Whether you've lived here for years, or you're a first time visitor, First Saturdays are a great time to discover something new about Downtown Frederick. Thank you to our partners at Common Market for presenting July First Saturday!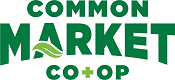 ---
PARKING & TRAVEL
Start planning your trip today. Access travel and parking information for Downtown Frederick at www.parkfrederick.org and download a map of downtown businesses.
Looking for a place to stay? Check out downtown accommodations here. You can also find many great places to stay located outside of Downtown Frederick. Visit the Tourism Council of Frederick County's website for a full list of hotels, bed & breakfasts, vacation rentals, cabins and camping and check out our special First Saturday rates available at participating hotels!
View First Saturday Hotel Rates
LIVE MUSIC + ENTERTAINMENT
Enjoy all-day live music at throughout downtown. Check back closer to the event for a complete list of performers.
LIVE ART
Each month, find artists painting live scenes inspired by Downtown Frederick. Paintings will be on display & available for sale during our First Saturday Art Show in August 2019!
LOCAL SHOPPING & EVENTS
Downtown businesses each celebrate First Saturday with their own unique events. From in-store tastings and events, to artist and vendor exhibitions or even a downtown scavenger hunt… there's always something new to explore! Check back closer to the event for more information about this month's activities.
10a-10pm I Made This! Pottery Studio | 10b N East St
Paint your own pottery in a fun, friendly and relaxing studio. Lots of pottery shapes to choose from, including summer seasonal pottery shapes. Open LATE, til 10pm!
11am-5pm Pearl Clothing | 127 E Patrick St
"Painted Artwear on Pearl Clothing" —Local Artist Sam Reeves will display her art on Pearl items and host workshops for customers to create their own "Artwear".
11am-9pm Lebherz Oil & Vinegar Emporium | 214 N Market St
"Fusti Tap: Chaabani Olive Oil"—We are tapping our FIREWORK of an Olive Oil! Smoky and spicy with a gorgeous orange color, this summer EVOO is only here for a limited time!
11am-9pm North Market Pop Shop | 241 N Market St
Walk past 2nd St. and pop in to taste our best ice cream ever, vegan varieties too!
11am-10pm Tenth Ward Distilling Company | 55 E Patrick St
Take a tour in the Barrel Room. Our awesome tour guides will lead you through how to nose and taste a spirit, the distillery production process, and discuss how barrel aging works. Tours are $10 and start promptly at 12om and 2pm and include your very own X- branded glenncairn glass!
12pm-2pm Weinberg Center for the Arts | 20 West Patrick St
Take a guided tour of this 1926 silent movie palace, immerse yourself in local theatrical lore, and access backstage areas normally off-limits to the public.
12pm-3pm Hometown Harvest Kitchen | 50 Citizen's Way
We will be hosting a pop-up farmers market in our patio area with dairy, meat, fruit, and vegetables!
12pm-8pm Premier Group of Long & Foster | 244 N Market St
Join realtor Anna Givens and loan officer Pat Culpepper with Prosperity Mortgage for free beer and wine. 21+ only.
12pm-9pm DISTRICT Arts | 15 N Market St
"SATURATION" — A themed exhibition that features 18 artists and their interpretations of the intensity of color.
2pm-5pm The Delaplaine Arts Center | 40 S Carroll St
Starting at 2pm, Goodloe Byron will discuss his latest work of art; 3pm see all the new art and meet the artists at our Artist Reception. Also at 3pm, Beatrix Potter/ Rabbit puppets will be the drop-in art activity during Creative Outlet.
3-4:30pm National Museum of Civil War Medicine | 48 E Patrick Street
"Frederick and the Battle of Monocacy" — Take a guided walking tour of Downtown Frederick to see how the city dealt with the aftermath of the batter of Monocacy and a $200,000 ransom.
4pm-6pm The Kitchenette | 217 N Market St
"Cooking with Essential Oils" Stop by and learn how essential oils can be used in your cooking!
5pm-9pm The Muse | 19 N Market St
"Modern Botanicals" by Lesley Riley has combined the 150 year old cyanotype process with a little water (wet cyanotype) and 21st century technology to enhance and be witness to the inherent beauty of leaves.    
5pm-9pm Gallery 322 | 322 N Market St
Our summer group show, "Sketchbook," provides a window into the process of art making — join us for our Opening Reception starting at 5pm.
5pm-9pm NOMA Gallery | 437 N Market St
Join us in celebration of the Individual Visual Artist Award winner Karin Birch, who's work will be highlighted at the Gallery for the month of July.
 8:30pm Ghost Tours of Historic Frederick | 124 N Market St
Journey through Frederick's gruesome and bloody past. True documented stories of the paranormal with "Maryland's oldest operating ghost tour"!
TROLLEY STOPS
While you're here, take advantage of the free trolley! The trolley runs every 15 minutes from 3pm – 9pm and has five convenient stops throughout downtown. It's completely free! Just hop on and ride. Download a trolley route map here.
Little Pottery Shop | 117 N East St
Delaplaine Arts Center | 40 S Carroll St
Patrick Street Stop | 33 E Patrick St
Brewer's Alley | 124 N Market St
Bravura Arts and Framing | 428 N Market St
For additional information about Downtown Frederick, stop by the First Saturday Kiosk located at the corner of Market Street and Church Street, each First Saturday from 3-9pm.
---
---