First Saturday means all day activities, late-night shopping and dining, live music on the street, and a free trolley to guide your way! During June First Saturday, celebrate the visual and performing arts in Downtown Frederick with the Frederick Festival of the Arts, the Mother Earth News Fair and downtown's First Saturday celebrations bringing hundreds of artists to the area!
Whether you've lived here for years, or you're a first time visitor, First Saturdays are a great time to discover something new about Downtown Frederick. Thank you to our partners at Common Market for presenting June First Saturday!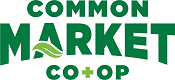 ---
Download First Saturday Brochure
---
PARKING & TRAVEL
Start planning your trip today. Access travel and parking information for Downtown Frederick at www.parkfrederick.org and download a map of downtown businesses.
Looking for a place to stay? Check out downtown accommodations here. You can also find many great places to stay located outside of Downtown Frederick. Visit the Tourism Council of Frederick County's website for a full list of hotels, bed & breakfasts, vacation rentals, cabins and camping and check out our special First Saturday rates available at participating hotels!
View First Saturday Hotel Rates
LIVE MUSIC + ENTERTAINMENT
Enjoy live musicians performing at the following locations.
3-6pm | The Grouser Girls @ Velvet Lounge
3-6pm | Ed Barney @ Serendipity Market & More
5-8pm | Mark England @ Alchemy No. 119
5-9pm | Eric Dubbin @ Potters' Guild of Frederick
6-9pm | The Acoustic Chicks @ DISTRICT Arts
6-9pm | Hard Swimmin' Fish @ Ec'clectible
7-9pm | Eric French @ Velvet Lounge
LIVE ART
Each month, find artists painting live scenes inspired by Downtown Frederick. Paintings will be on display & available for sale during our First Saturday Art Show in August 2019!
This month, come visit the Partnership at the Frederick Festival of the Arts to take part in a community-created art installation!
We'll be in the Carroll Creek Amphitheater from 12-6pm to decorate BLUE FURNITURE that will be placed all around downtown during each  First Saturday of summer.
YOU DON'T WANT TO MISS…
The Frederick Festival of the Arts is taking place all weekend along Carroll Creek. Visit frederickartscouncil.org for more information.
The great British Car Show is coming to Everedy Square & Shab Row! Visit them on East Street to view over 30 British-made cars and enjoy live music.
The family-friendly First Saturday Scavenger Hunt with Surelocked In Escape Games! Stop by 5 N Market St to pick up your clue sheet any time after 12PM (noon). Just turn it back in by 6PM for your chance at a prize basket from participating locations!
New business alert! Give Rise Studio is hosting an open house at their new location on Market Street. More info on back.
Feel inspired by artist exhibits, meet & greets and hands-on activities at many downtown businesses. More info on back.
Hop aboard the FREE TROLLEY, which makes its loop through Downtown Frederick from 3-9PM. Pick up locations include 117 N East St, 40 S Carroll St, 33 E Patrick St, 124 N Market St and 428 N Market St.
LOCAL SHOPPING & EVENTS
Downtown businesses each celebrate First Saturday with their own unique events. From in-store tastings and events, to artist and vendor exhibitions or even a downtown scavenger hunt… there's always something new to explore!
10-10:30am   Curious Iguana | 12 N Market St
Story Time with children's author Megan Wagner Lloyd! Join us as she shares her newest picture book: Paper Mice. Ages 3 and up.
10am-5pm  Hopewell Hair Design | 307 E Patrick St
Open house meet and greet with tour of the salon, plus specials throughout the day.
10a-10pm   I Made This! Pottery Studio | 10b N East St
Paint pottery in a fun, friendly and relaxing studio. Lots of pottery shapes to choose from. Open LATE, til 10pm!
10:30a-6p Shab Row Tea Emporium | 112 N East St
Enjoy the tastes of spring! We will be sampling two teas and serving cups in our upstairs parlor or the outdoor patio.
11am-9pm Eastside Artists' Gallery | 313 E Patrick St
Celebrating Frederick Pride, local artist Ron Richard Baviello presents "The Boys," acrylic portraits of young gay men.
11am-9pm Lebherz Oil & Vinegar Emporium | 214 N Market St
Flash Back fusti tap featuring Tangerine Balsamic. Juicy tangerines & aged balsamic vinegar blended together in harmony! Come and get this yummy summer balsamic before it's gone.
11a-10pm North Market Pop Shop | 241 N Market St
Come in, cool off and taste the new ice cream flavors of the season.
12pm-4pm Hometown Harvest Kitchen | 50 Citizen's Way
South Mountain Creamery is bringing the farm downtown to Hometown Harvest Kitchen for some dairy education.
12pm-4pm Everedy Square and Shab Row | 125 N East St
The British are coming! Come out for the British Car Show, featuring over 30 British-made cars on display as well as live music throughout the day.
12pm-4pm Give Rise Studio | 106 N Market St
New Studio Open House! Join us for our open house, celebrating our first day open with tours, demos, meet & greet and class lineup.
12pm-4pm GWC Artwork | 328 E Patrick St
Meet our featured artist Phillip Grove and local musician Donnie Wood.
12pm-4pm Relish Decor | 38 E Patrick St
Sunglasses Sidewalk Sale! Shop Blue Planet & Blue Gem sunglasses made from recycled plastic. One pair is donated for every pair purchased.
12pm-6pm Dream House | 102 E Patrick St
Annual Sidewalk Sale! Find fabulous accessories, art, florals and more outside.
12pm-6pm Surelocked In Escape Games | 5 N Market St
It's Scavenger Hunt time! Test your wits, explore town and win prizes! Get your clue sheets between 12-6pm.
12pm-9pm DISTRICT Arts | 15 N Market St
"Raising Gravity" by featured artist Kelly Scudieri enter its final week.
1pm-3pm Dancing Bear Toys | 15 E Patrick St
I ART the Bear! Make a fun animal craft at Dancing Bear Toys! Perfect for kids ages 4 and up. Supplies limited to the first 30 participants.
1pm-7pm Premier Group of Long & Foster | 244 N Market St
Free tastings by Linganore Wine Cellars. 21+ only.
3-4:30pm National Museum of Civil War Medicine | 48 E Patrick Street
"Not Respectable" — The Enterprising Women of Civil War Frederick. Discover the remarkable women who shaped Frederick during the Civil War-ear on this historic walking tour.
3pm-7pm Northwestern Mutual @ Colonial Jewelers | 1 S Market St
Support Alex's Lemonade Stand Foundation with a special lemonade stand on the sidewalk by Colonial Jewelers.
3pm-7pm Pearl Clothing | 127 E Patrick St
"The Art of Dogs" by local artist Susan Greene, who has rendered canines on canvas in a spunky, yet meaningful manner.
4pm-9pm Cowork Frederick | 122 E Patrick St
"Overcoming Sameness," by Gregory Morris Jr. is an expression of love for painting, combined with an open mic night for local poets.
4pm-9pm United Steam Fire Engine Co. #3 | 79 S Market St
We will be providing fire prevention and life safety information, along with an open house to see the fire equipment.
5pm-8pm Embark Skate Shop | 232b N Market St
Brandon Padayao is a local artist that will be bringing in his handmade dream catchers, made out of recycles skateboards.
5pm-9pm The Muse | 19 N Market St
"Summer Musings" is a collection of acrylic paintings by Jean Peterson, centering around the joy of summer! Come meet the artist and see her work.
8:15pm Ghost Tours of Historic Frederick | 124 N Market St
This tour takes you where no other tour dares to go! A nighttime excursion through "MARYLAND'S MOST HAUNTED CITY!"
TROLLEY STOPS
While you're here, take advantage of the free trolley! The trolley runs every 15 minutes from 3pm – 9pm and has five convenient stops throughout downtown. It's completely free! Just hop on and ride. Download a trolley route map here.
Little Pottery Shop | 117 N East St
Delaplaine Arts Center | 40 S Carroll St
Patrick Street Stop | 33 E Patrick St
Brewer's Alley | 124 N Market St
Bravura Arts and Framing | 428 N Market St
For additional information about Downtown Frederick, stop by the First Saturday Kiosk located at the Market Street entrance to the Frederick Festival of the Arts (along Carroll Creek) from 3-9pm.
---
---