We're all about a fun time in Downtown Frederick, with so many interesting things happening! Whether you're looking for music, dancing or live theater, or even getting your own creative juices flowing with writer's or printmaking workshops, there's always lots to do. Treat yourself to a good time before the holiday season hits and come downtown for some fun. Be sure to stop by one of our excellent boutiques for a little pre-holiday shopping and one of our fantastic restaurants for a bite to eat while you're here. We can't wait to see you downtown this weekend!
The Guess Who @ The Weinberg Center for the Arts
Friday, November 11, 7:30pm-9:30pm, $49
20 W Patrick St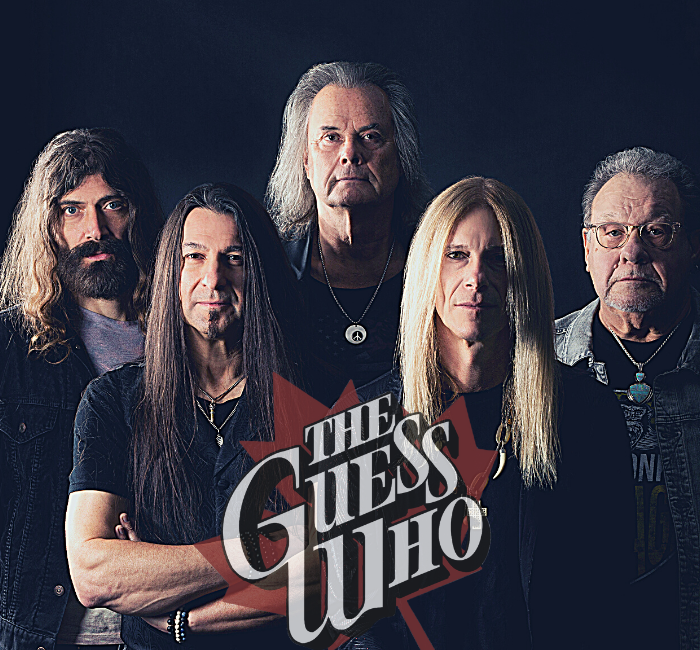 The Guess Who is a group that's connected with the masses throughout an exultant hit parade including "These Eyes," "Clap For the Wolfman," "Hand Me Down World," "No Time," "Star Baby" and "Share the Land." Add in fellow classics and double sided singles like the rock anthem "American Woman" and "No Sugar Tonight," plus "Laughing" and "Undun," and the Canadian-bred stateside conquerors are amongst music's most indelible treasures who are eternally etched into the very fabric of pop culture history.
Founding member and original drummer/songwriter Garry Peterson is joined onstage by veteran musicians keyboard player/flutist Leonard Shaw, lead guitarist Will Evankovich, bass legend Rudy Sarzo, and lead vocalist/guitarist Derek Sharp. Together the quintet launches an ambitious North American tour to adoring audiences and selling out venues with their awe-inspiring execution, deft meticulousness and decades of radio-penetrating smashes.
Laughter on the 23rd Floor at New Spire Arts
Saturday, November 12 & Sunday, November 13, 2pm, $25
15 W Patrick St
Laugh your pants off in the comedy writer's room! Inspired by the playwright's youthful experience as a staff writer on Sid Caesar's Your Show of Shows, this ensemble comedy features all the attendant comic drama as the harried writing staff frantically scrambles to top each other with gags while competing for the attention of star madman Max Prince.
Salsa Night @ Delizia Cafe
Saturday, November 12, 7pm-10pm
14 E Patrick St
All are invited to join us for a magical salsa night! Enjoy dancing, live music, dance floor, and even a photo booth!
To reserve a table, email DeliziaCafe14@gmail.com.
Creative Writing Workshop @ FAC Art Center
Saturday, November 12, 8:30pm-10:30pm
5 E 2nd St
The Writers' Block are a local community of writers, committed to connecting, critiquing, and producing writing in a rotational bi-weekly workshop setting. Our hope is that by supporting writing enthusiasts in our area we can hone our craft and share some of the poetry, stories, and any other creative written work we produce as well as work toward publication.  This group is open to all writers of any genre living in the Frederick area who are interested in growing as writers and engaging in meaningful discourse about their craft.
No reservation required!
Greeting Card Printmaking @ Frederick Books Arts Center
Saturday, November 12, 1:30pm-4:30pm, $65
217 W Patrick St
As the holiday season is fast approaching, give your annual greeting cards a crafty touch by making them yourself! Create your one of a kind design and learn how to carve it into linoleum to print multiple runs of identical cards for all your family and friends.
This single 3 hour workshop will start by reviewing lino tools and how to use them to carve in the linoleum. Students will sketch their designs and transfer them backwards onto the linoleum. Students will carve their designs, keeping in mind that the carved sections will become the images of the negative space. Once the blocks are carved Students will apply ink and start printing onto card paper.
The cost of $65 includes the use of the studio tools, inks, and papers to make a set of cards