Lovely spring weekends should be spent wandering and relaxing, and this weekend will be perfect for just that. Boost your brain with a free workshop, hit a bazaar for outdoor shopping after you've visited our downtown merchants, fill your concert-loving heart with a free chorale concert, treat yourself to fresh flowers and of course, save your Sunday for laughs. We can't wait to see you downtown!
Brain Boost "The Art of Getting Unstuck" @ Cowork Frederick
Friday, May 19, 12pm, Free (Registration Required)
122 E Patrick St
Ever find yourself completely committed to making a change and yet consistently struggling to make the change? If this sounds familiar, join the session, The Art of Getting Unstuck. In this highly interactive session, we'll explore Robert Kegan and Lisa Lahey's Immunity to Change framework, learning what it means to be stuck and how to uncover what could be your "competing commitment" to help unlock your inner wisdom. Speaker: Sharon Blackborow. Free, but space is limited. Link to sign up: https://coworkfrederickfoundation.org/brain-boost-the-art-of-getting-unstuck/
Downtown Saturday Bazaar
Saturday, May 20, 12pm-6pm
331 N Market St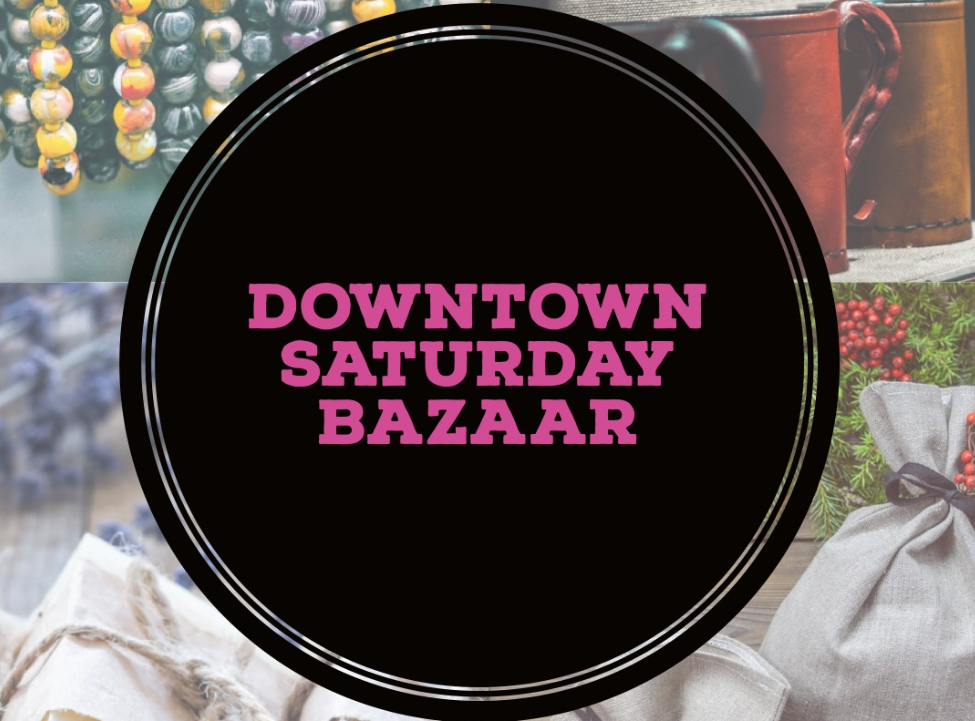 Located at 331 N Market St. A weekly outdoor bazaar featuring a variety of vendors and products, every Saturday throughout the year. More information: instagram.com/downtownsaturdaybazaar
20MAY2023
Flower Market & Rest Stop for Behind the Garden Gates Tour @ Federated Charities
Saturday, May 20, 1pm-5pm
22 S Market St
Attending the Beyond the Garden Gates Tour this Saturday? Join Whispering Flower Farm at Federated Charities for a fresh flower market during the tour. The building will also be available if you need a brief respite while on the tour.
Free Frederick Chorale Concert @ Evangelical Lutheran Church
Sunday, May 21, 4pm-5:30pm, Free
31 E Church St
Evangelical Lutheran Church is proud to host the Frederick Chorale's Spring Concert "From Stage to Screen: Timeless Classics and New Favorites." Under the direction of Heidi Ackerman, the Chorale will perform a two-day feature showcasing an array of repertoire. We hope to see you there! For more information, please visit twinspires.org/concerts or frederickchorale.org
Sunday Comedy Night @ The Cellar Door
Sunday, May 21, 7pm-9pm
5 E Church St
They have been hosting comedy shows for over 10 years at Cellar Door. Check out the website and social media for updates on weekly Comedy Shows every Sunday at 7PM! Comedy show tickets cost $15 with a 2-item minimum. Let's laugh together!