First Saturday is a day to show your love for local!
Support local businesses by shopping with an independent retailer, eating at a local restaurant, supporting local artists and exploring Downtown Frederick. Where you spend your money matters.
Whether you've lived here for years, or you're a first time visitor, First Saturdays are a great time to discover something new about our beautiful downtown.
---
February First Saturday is presented by Music & Arts. Thank you for supporting local!
---
FIRE IN ICE
Each February First Saturday, Downtown Frederick is transformed into a winter wonderland! This year, visitors can explore more than 100 unique ice sculptures, which will be on display all over downtown from 11AM-9PM.
The Partnership is so excited to be bringing back one Downtown Frederick's favorite events. However, after careful consideration and guidance from our government partners, we have decided to cancel some event activities which encourage people to congregate in a single location for extended periods of time. Canceled events for 2022 include Ice Bar on the Creek, the Live Ice Carving, and Fire Performances by Pyrophoric.
Thank you for your continued support of this event, and we look forward to seeing you on February 5th!
---
TEXT ALERTS
Text FIREINICE to 888777 to sign up for text alerts and receive important updates during the event.
---
LOCAL SHOPPING & EVENTS
Downtown businesses celebrate First Saturday with their own unique events. From in-store tastings and gallery openings, to artist and vendor exhibitions… there's always something new to explore! Check back as the date gets closer for a list of specific activities, or visit downtownfrederick.org/events to see what's happening today.
---
HOLIDAY LIGHTS
Downtown Frederick is sparkling this time of year! Walk down to Carroll Creek Park to view the light-up boats that are part of the Sailing Through the Winter Solstice installation, wander the sidewalks and take in the glowing windows of 100+ downtown businesses, and gaze at the twinkling tree lights overhead.
---
PARKING & TRAVEL
Access travel and parking information for Downtown Frederick at www.parkfrederick.org and download a map of downtown businesses here.
Off-Site Parking is available at Nymeo Field at Harry Grove Stadium (21 Stadium Drive). Park for free and catch a free shuttle to the Frederick Visitor Center (151 S East St). The shuttle will run approximately every 15 minutes from 2-10PM. The shuttle's pick-up and drop-off points are the front gates of Harry Grove Stadium and the East Street side of the Frederick Visitor Center in Downtown Frederick. The last shuttle will leave the Visitor Center at 9:45PM.
Flat-rate Garage Parking will be in effect for February First Saturday. Pay a $6 fee to park in any of the downtown parking garages from 11AM-10PM. They fill up quick though, so don't be shy about using the off-site parking option! Bring $6 cash for quick and easy service. Credit cards are accepted.
Public Restrooms can be found in the Church Street (17 E Church St) and Carroll Creek (44 E Patrick St) Public Parking Garages. Parking garage restrooms are open daily from 9AM-10PM and cleaned regularly by the City of Frederick. Additional public restrooms are available in the Frederick Visitor Center (151 S East St, open from 9AM-5PM) and the C. Burr Artz Public Library (110 E Patrick St, open 10AM-5PM).
---
DON'T FORGET YOUR MASK!
Per the Frederick County Health Department, masks are required in all indoor public spaces. State health officials strongly recommend unvaccinated individuals continue to wear face coverings anytime they're in public. Also during this time of high community transmission, all individuals (regardless of vaccination status) are encouraged to wear their mask and maintain a safe distance from others, even when outdoors.
Spread joy. Shop safely. Wear a mask.
---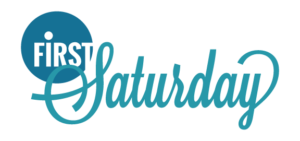 ---
---