1. #getitdowntown
Businesses and restaurants all over Downtown Frederick want YOU to come and #getitdowntown. This hashtag is overflowing with the most amazing photos of buildings, food, and specialties at almost anywhere you can think of. That's why we love this hashtag for when we're looking for something to do, buy, or eat. One photo we enjoy is this cheery display located inside of The Muse.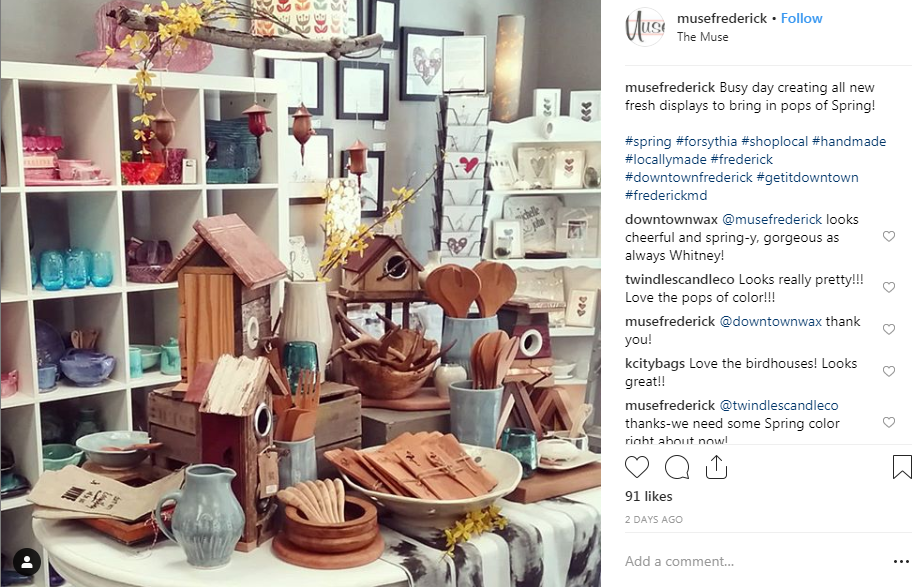 2. #frederickfoodie
Hungry in Frederick? You won't be after checking out the hashtag #frederickfoodie. Instagram food bloggers have taken over this hashtag with photos of everything to fancy cocktails to juicy steaks and everything in between. And the best part? You can find all these foods in Downtown Frederick. Some of our favorites include this avocado toast from White Rabbit Gastro Pub.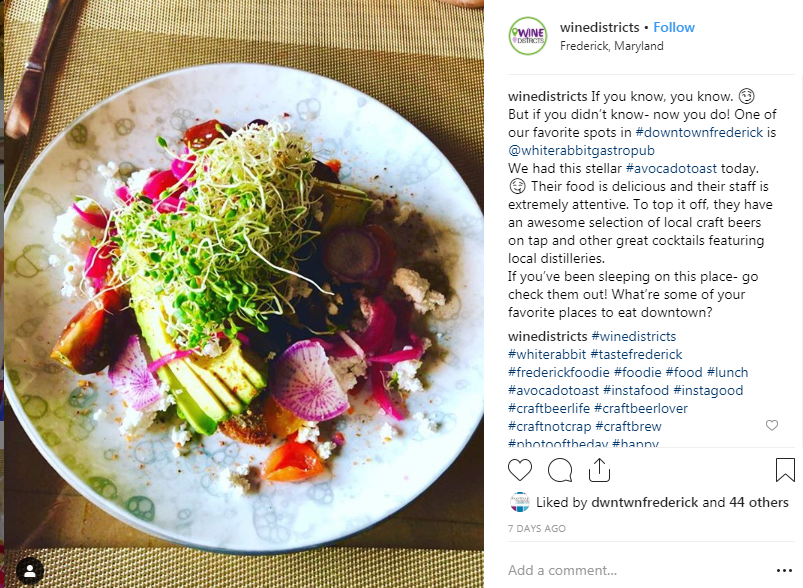 3. #fredlandia
Portlandia, starring SNL's Fred Armison, is a witty comedy that takes viewers through the streets of one of the most hipster cities in America: Portland, Oregon. However, Instagram user @fredlandia_1 transformed our own Downtown Frederick into what she likes to call "Fredlandia." On this hashtag, you can find some of the most intimate, yet routine views of Downtown Frederick that many of us take for granted. We particularly love this photo of our office looking so bright and shiny on a warm summer day!
4. #visitfrederick
Never been to Frederick before? Don't worry! Our community wants to help make your first experience an ever-lasting one. Curated by Visit Frederick, #visitfrederick captures some of the things that we love most about our city. Many posts on this hashtag include exclusive, behind-the-scenes looks at some great locations that you won't want to miss, including this peek at Tenth Ward Distilling Company.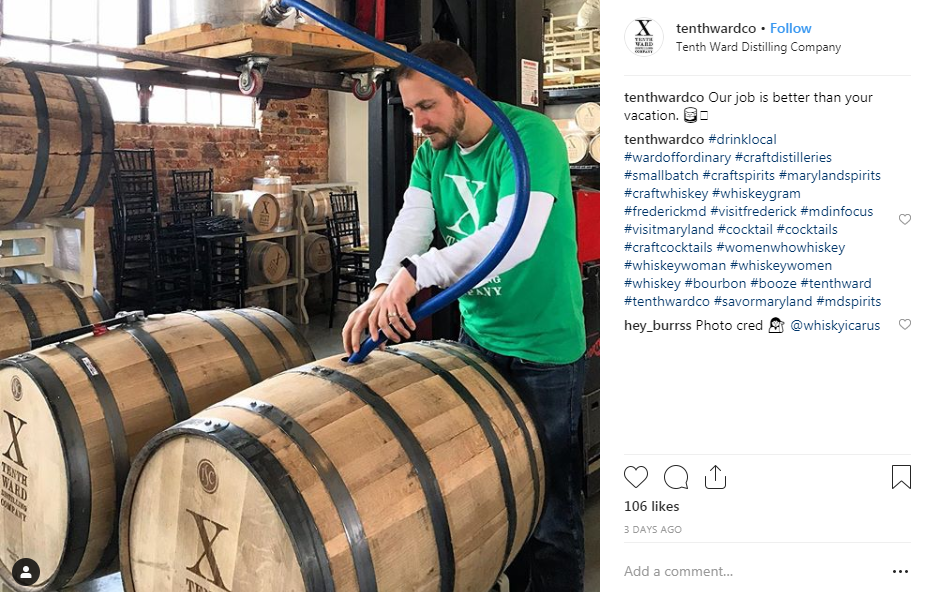 5. #downtownfrederick
Last, but certainly not least, is our most beloved hashtag of all: #downtownfrederick. Our staff is always out and about at different events, taking pictures and sharing them with you. Plus, the community aids us in posting all types of Downtown Frederick photos to this hashtag because let's face it – we can't be everywhere at once. Check out the #downtownfrederick to find out what's going on and make the most of living in this awesome city!