Spend your next date night in Downtown Frederick! Enjoy a romantic dinner at your favorite restaurant, browse through an art gallery or one-of-a-kind shop… the possibilities for a fun (and romantic) evening are endless. Here are a few date night ideas to help you get started!
---
Take a walk through Downtown Frederick
Who said taking a good-old fashioned stroll with your loved one wasn't a good date night idea? Take a turn through our historic streets, basking in the glow of the holiday lights which decorate storefronts and twinkle in trees overhead. January First Saturday offers something extra special, with flickering luminaries lining Market & Patrick Streets during the evening hours. And if you're out before February First Saturday, don't miss your chance to catch a glimpse of the glowing boats along Carroll Creek.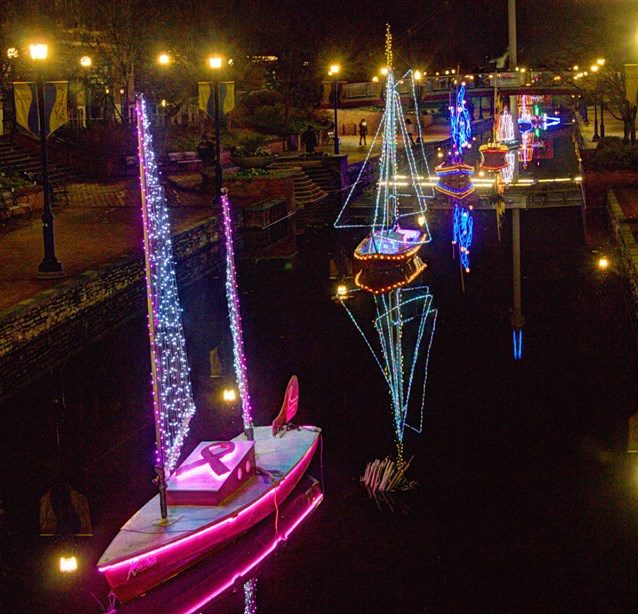 Photo by Don Burgess, featuring "Sailing Through the Winter Solstice" installation
Sample a taste of Downtown Frederick
Make a reservation for two at your favorite downtown restaurant, or pop into places like Frederick Fudge & Ice Cream, Perfect Truffle, The Candy Kitchen, Zoe's Chocolate Co., Cakes to Die For, Sweeties, or The North Market Pop Shop for a sweet treat. If you're feeling thirsty, stop by for a tasting at one of downtown's many craft beverage destinations – Rockwell Brewery, Attaboy Beer, House Cat Brewing, Idiom Brewing Co., Olde Mother Brewing, McClintock Distilling, or Tenth Ward Distilling Company.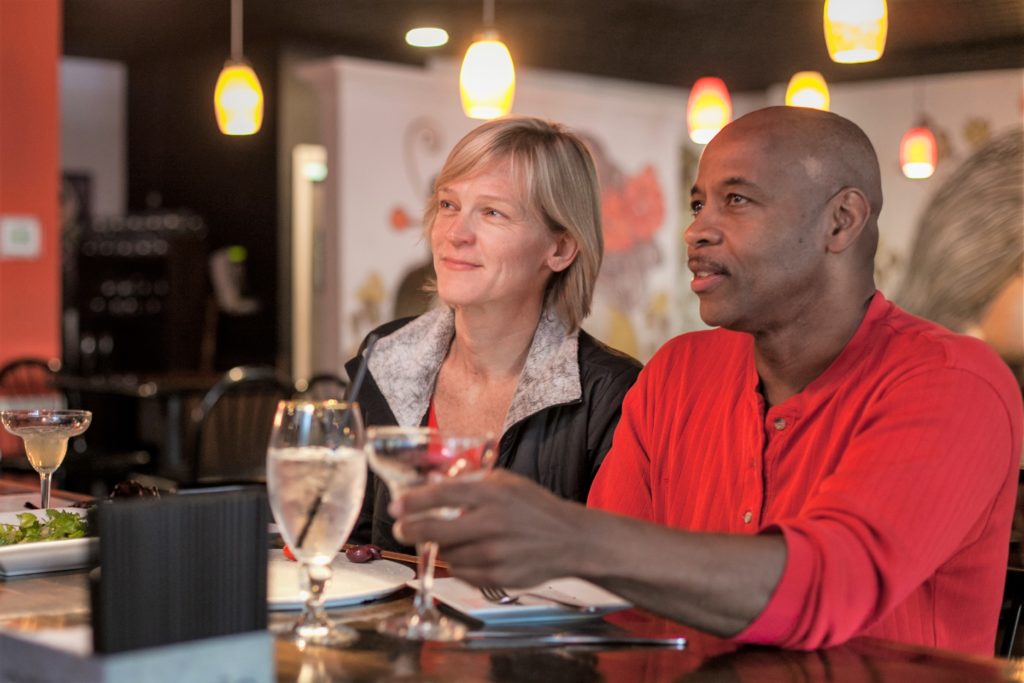 Photo by Douglas Via
Get outside your comfort zone
Spice up your typical date night plans by trying something new together! Test your teamwork in an escape room experience (check out Clue IQ or Surelocked In Escape Games), or tap into your creative side by taking an art class, painting your own pottery, or maybe even try your hand at blacksmithing! If you're looking to stay active, take a walking tour through Downtown Frederick, go on a thrill-seeking adventure with an electric bike rental, or try out a dance or improv class together to learn some new moves – you can even find $5 swing dance classes the First Saturday of every month.
See a show
There is plenty of entertainment for you and your partner to enjoy together in Downtown Frederick. From performances at the Weinberg Center or Maryland Ensemble Theatre, to movies on the creek and screenings at Area 31 Studios, choose from an abundance of exciting shows to see on your next date night.
Go on a shopping spree
Explore the shops of Downtown Frederick and pick out a souvenir for your date. With more than 100 independent retailers downtown, the possibilities are endless! Pop into a clothing store to find a new outfit, visit a book or record store if you're feeling more creative, or stop by one of our fabulous antique or specialty shops for a really unique find.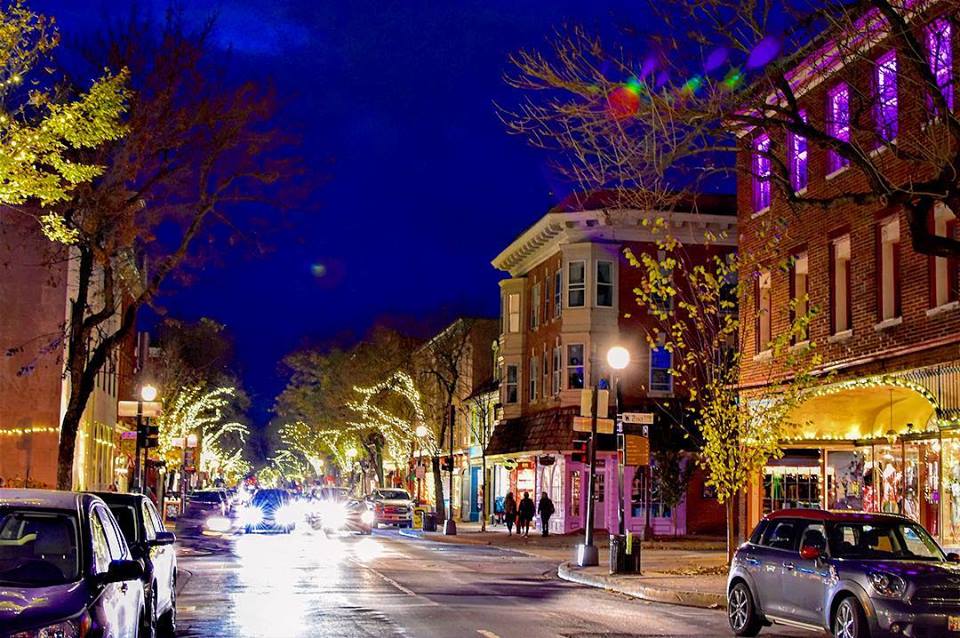 Visit historical sites
Take advantage of Frederick's historic location and visit some of its treasures. Take a tour of the National Museum of Civil War Medicine Museum or the Museum of Frederick County History to discover more about local history together, or visit one of the many historic sites around downtown to learn more about our important past.
Lucky for you, January First Saturday is a special celebration of date night activities in Downtown Frederick! In addition to all day activities, holiday lights, late-night shopping and dining and a free trolley, you'll be able to find special date-themed activities at many shops and restaurants throughout downtown. Enjoy some wine and gourmet chocolates on a retro date night at Posh Boutique, stop by The Kitchenette for a sweet treat for you and your date, or warm up together at the Weinberg Center with some free hot cocoa and cider courtesy of Plamondon Hospitality Partners. Be sure to check out the January First Saturday event page and brochure for more date night events!
These are just a few of the many date night opportunities available in Downtown Frederick, so kick your new year off right and come downtown for your next date night. Have a romantic evening!
---