Winter is one of the most magical times to visit Downtown Frederick, MD.
Our walkable, historic downtown offers more than 200 independently-owned businesses to knock out that holiday shopping list, parking is FREE every weekend from Thanksgiving through News Years, and public health measures are in place to ensure your experience is safe and enjoyable. Learn more at downtownfrederick.org/holidays.
Find unbeatable shopping in Downtown Frederick, with many shops open 7 Days a Week through Christmas.
Take advantage of the abundance of heated outdoor dining options for a quick bite at one of Downtown Frederick's 50+ restaurants or 9 independent craft breweries and distilleries. Enjoy ambient music wafting through the air most weekends, and — of course — SHOP LOCAL this holiday season!
Lights, events & a million more reasons to visit Downtown Frederick this winter.
Downtown Frederick is decked out from top to bottom this holiday season! Find Sailing Through the Winter Solstice in Carroll Creek Park through February, enjoy the millions of Holiday Lights twinkling in the trees overhead as you stroll the streets of downtown, and do something the whole family will love with our Operation Sparkle holiday lights scavenger hunt.
Don't forget your masks when visiting Downtown Frederick this holiday season.
Anyone over the age of five is required to wear face coverings in indoor public spaces across the state, as well as outdoor public areas whenever it is not possible to maintain physical distancing.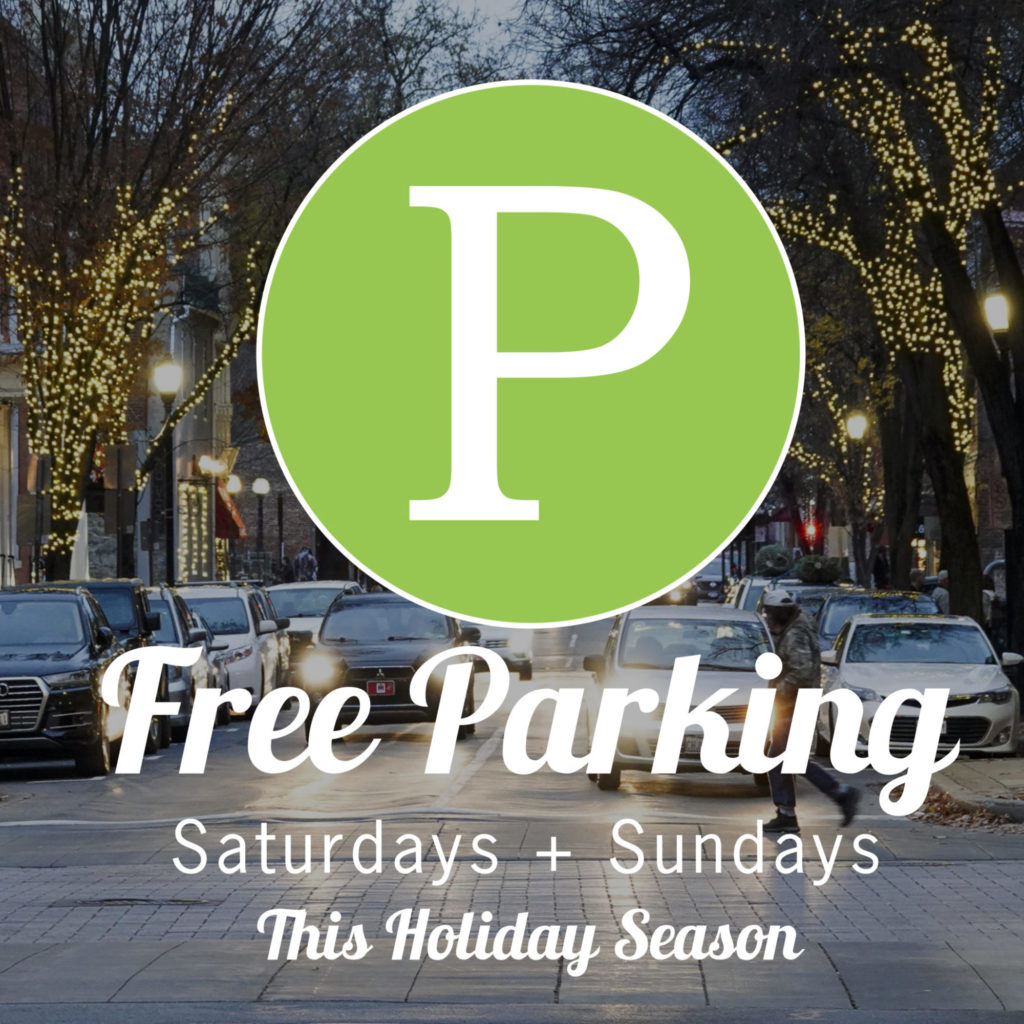 Parking is FREE in Downtown Frederick every weekend from Thanksgiving through News Years!
Enjoy free parking in each of downtown's five public parking garages every weekend from November 28 through the end of the year (8AM Saturdays through 6AM Mondays).
Find additional parking information for Downtown Frederick at parkfrederick.org